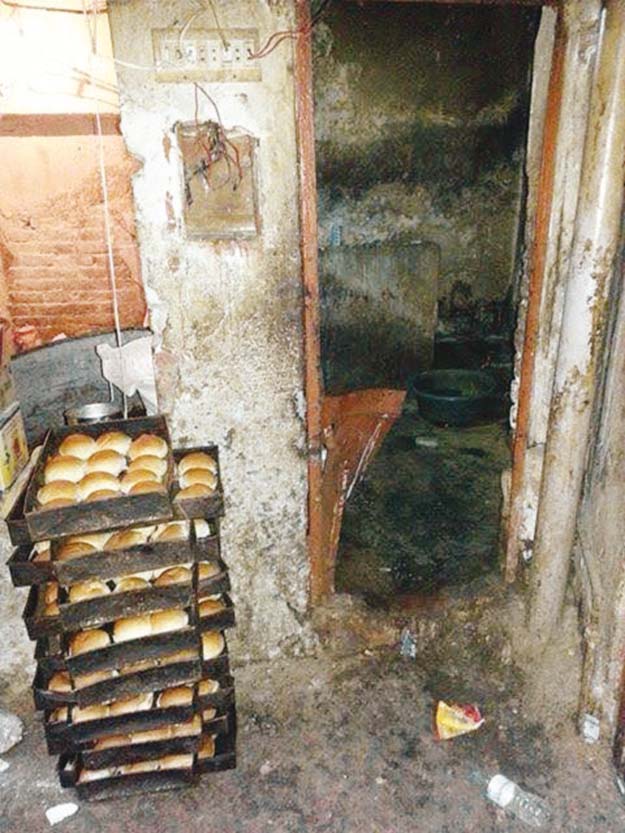 ---
LAHORE: The Punjab Food Authority (PFA) on Sunday continued its drive against owners of food outlets who were providing unhygienic food to the public and sealed several restaurants.

Authority officials, under the supervision of Director Operations Rafia Haider, sealed Al-Fazal Restaurant in Township area over dirty storage area. They also imposed a fine on the restaurant for storing unhygienic food in freezers.

Shehzad Nimko in Canal Park area of Gulberg-III was also sealed for poor cleanliness. Open drains and insects were found at the outlet.

The authority's Nishter Town officials imposed a heavy fine on Poultry Plus for poor sewerage arrangements and presence of open drains. Also, the poultry unit was using blue-coloured dirty chemical drums to store meat.

The team also fined United Confectioners for using expired items and preparing food in unhygienic conditions. PAF's Samnabad team imposed a heavy fine on Al-Rehmat Restaurant located on Wahdat Road for using expired oil, improper labelling of food items, non-coverage of meat and workers working without wearing gloves and cover heads.

PAF's officials also fined Golden Hotel in Rehmanpura for having open production area and workers working without head covers and gloves. They imposed penalty on Butt Sweets and Bakers for using rancid oil and presence of chicken meat in the open area. Similarly, Data Milk in Dharmpura was also fined for placing edible items on ground, poor cleanliness arrangements and non-coverage of food items. The officials also took milk samples for the laboratory testing. Similarly, Haji Samusa Shop was also sealed as insects were found there. A notice was issued to Madina Paratha and Tea Stall Dharampura for keeping utensils clean and covering edible items.

Published in The Express Tribune, November 14th, 2016.

 
COMMENTS
Comments are moderated and generally will be posted if they are on-topic and not abusive.
For more information, please see our Comments FAQ