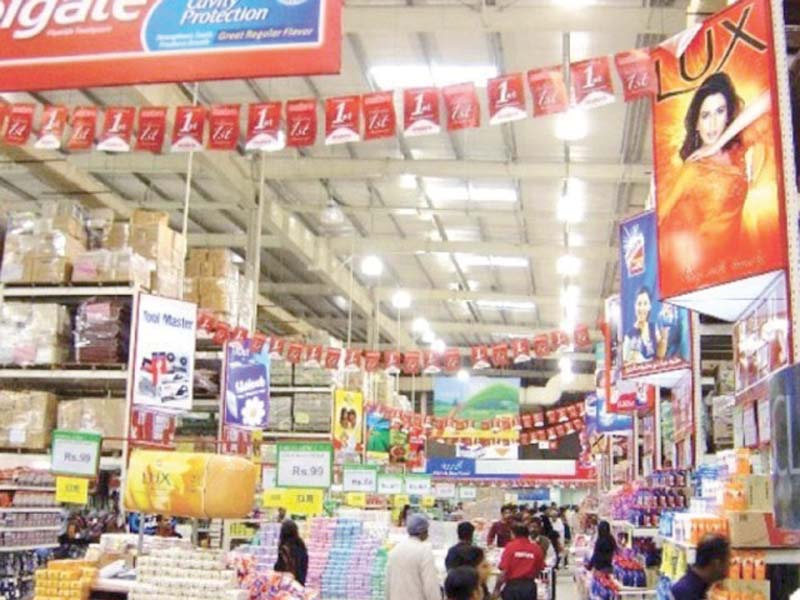 ---
KARACHI: Despite being one of the most thriving sectors of Pakistan's economy – fast moving consumer goods (FMCG) – it remains unexplored with immense opportunities on offer.

Unilever Chief Executive Officer Shazia Syed, one of Pakistan's most recognised personalities in the corporate world, has said that the country's per-capita consumption in most FMCG categories is still a fraction of what is seen in other developing countries with similar demographics.

During an interview with The Express Tribune, Syed stated that Pakistan can be termed as a very 'volatile, uncertain, complex and ambiguous market'.

Pakistan rated among top emerging economies

Despite its reputation as a market with unexplored potential, and a population that is young and talented, Pakistan remains off-radar for many investors. International brands may have been present for some time, but they acknowledge the challenges that come along the way in a country torn by corruption, security issues, a complex tax system and an energy crisis.

"A key predicament for Unilever is that some of our own products are brought into the country through grey channels with little or no duties and taxes paid," said Syed. "In addition, widespread and unchecked counterfeiting also leads to loss of business and consumer credibility."

Voicing concern over high tax rates, Syed admitted it increases the cost of production, making the current business model unattractive.

The road ahead

Nevertheless, Syed expressed optimism regarding the country's future especially mentioning government's efforts to curb security threats and address energy concerns.

"Pakistan's economy is at a juncture of a turnaround, if not catapulting; economic indicators are positive, the China Pakistan Economic Corridor (CPEC) is a huge impetus, the middle class is growing, there is more political stability and consumer trends are positively evolving."

According to Syed, there is a huge potential of FMCGs in Pakistan and will remain so in the years to come, largely because of a shift in trends. "There is an expanding mall culture, thriving fashion and beauty segment, exponential growth in packaged food and an ecommerce channel just waiting to explode."

BASF looks for new opportunities in Pakistan

Asked if there is a chance of more multinationals entering the market, Syed said there are recognisable opportunities for both local and multinational investors. "We are already seeing new global players trying to get a foothold in the country."

Dismissing any competitive threats in the market, Unilever's CEO said "competition is healthy and Pakistan is at that juncture in market development where the more the merrier."

She added that we need competition to invest in market development and grow the size of the pie. "However, the influx of smuggled products is indeed an increasing threat for us.

"The FMCG opportunity in Pakistan is huge and the company will continue to invest aggressively in talent, capacity and market development in order to drive sustainable growth.

"Pakistan has the capability and a strategic geographic positioning to be a major exporting hub for multinational national companies."

Quality of human capital in Pakistan

While explaining the company's recruitment structure, Syed insisted that the firm's human resource department focuses on developing a well-rounded programme that provides new entrants with experiences that build their understanding of the lengths and breadths of the business.

"Our efforts are aimed at grooming a new generation of leaders and helping them embrace all challenges."

Brexit and Pakistani economy

Being one of the top employers in the country, Syed said that one of the major problems of human capital is that it has limited exposure beyond the academic worlds. "Capability building coupled with mentoring is essential to help unlock the talent of Pakistan's largely young workforce."

"We are looking for people who have a pulse on the needs of millennial and identify with their evolving trends."

Women in corporate Pakistan

As one of the few women in a leadership position, Syed shared some of her personal views regarding female inclusion in Pakistan.

Clearly stating that corporate Pakistan is evolving, Syed added that times have changed and it is easier for women to take up leadership roles in Pakistan.

"Organisations need to create an inclusive environment that enables women to contribute both in their professional and personal lives."

Additionally, Syed advised young aspiring female workers to be confident and aware of what value they can offer to an organisation.

"We must be unapologetic about the multiple roles that we play both at work and at home. I always encourage women to give ample thought to choosing an organisation that respects diversity in the workplace and offers the right infrastructure to both men and women."

The writer is a staff correspondent

Published in The Express Tribune, November 7th, 2016.

Like Business on Facebook, follow @TribuneBiz on Twitter to stay informed and join in the conversation.