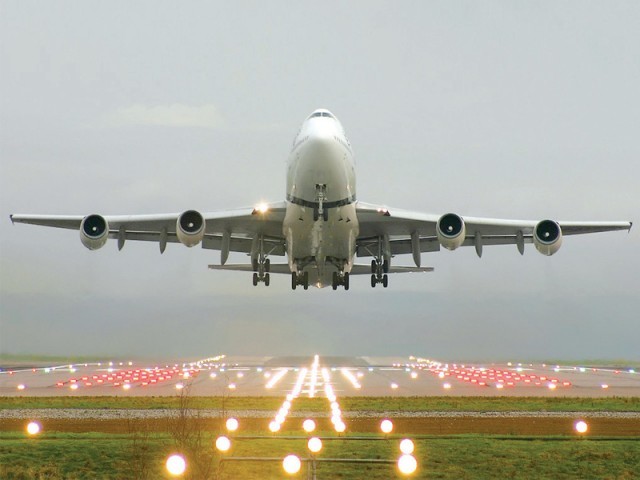 ---
A Pakistan International Airlines (PIA) flight narrowly escaped a deadly crash after a bird hit its engine on Saturday, Express News reported.

The PK-295 Abu Dhabi-bound flight made an emergency landing at Lahore airport after the incident. The plane was on its way to United Arab Emirates (UAE) from Lahore en route Rahim Yar Khan when the incident occurred.

On August 8, a PIA aircraft veered off the runway at Islamabad airport as it attempted to land back following a technical fault. The A-320 aircraft, bearing flight number PK-451, was bound for Skardu from Islamabad.

PIA plane skids off runway during landing at Islamabad airport

In June, a Dubai-bound Shaheen Air flight narrowly escaped a crash when its tyres burst just before takeoff at Lahore's Allama Iqbal International Airport. The engine of the flight NL-766 started making loud noises seconds before takeoff which prompted the pilot to apply emergency breaks to keep the plane on the runway.

However, the breaks caused three of the plane's tyres to burst. No loss of life was reported. There were around 160 passengers on-board the flight but no one was harmed in the incident.

Earlier this year, a pilot of Shaheen Air passenger plane refused to fly the aircraft after he found a hole in one of the wings of the plane seconds before departing for Saudi Arabia from Peshawar.