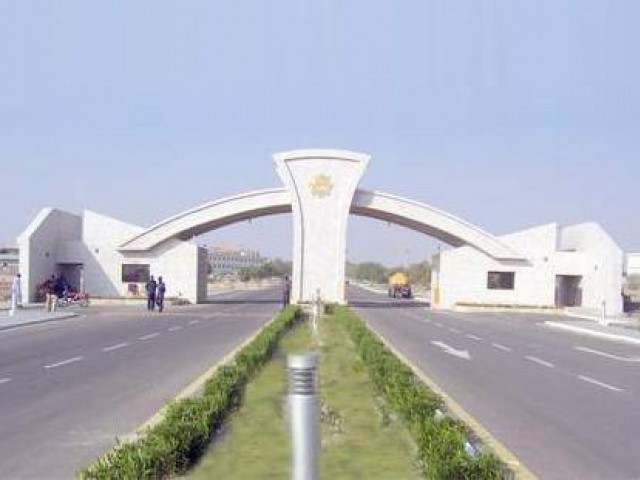 ---
HYDERABAD: Introducing renewable energy can offer an effective solution in controlling environmental issues while meeting the energy needs of Pakistan.

This was stated by former Italian environment minister Prof Dr Corrado Clini at the three-day international conference, 'Energy, Environment and Sustainable Development', organised by Mehran University of Engineering and Technology (MUET) that concluded on Thursday.

Clini underscored that urgent efforts are needed to tackle energy and environmental issues, particularly in developing countries like Pakistan, China and India.

Scholars from Italy, China, Malaysia, United Kingdom, United States, Saudi Arabia and Japan, besides Pakistan, shared their researches at the event. As many as 192 research papers were selected from some 337 papers submitted for the event and were read in the conference's technical sessions.

In the recommendations made at the conference, experts emphasised on developing indigenous technologies for wind, solar, biomass and hydropower and deployment of advance technologies for cleaner power generation.

Access to affordable, modern, reliable and environmentally clean energy services is critical for sustainable development, read the recommendations. According to the recommendations, the government should facilitate investments in the energy and environment sectors.

The experts also expressed concern over the performance of the environmental regulatory authorities and suggested carrying out public awareness campaigns about the environment and pollution.

In Pakistan, they observed, that potable water supplied by the government's filtration plants is being used for non-potable purposes and proposed adoption of recycling systems to supply water for non-potable use.

The conference recommended proper management of municipal solid waste by means of land-filling, incineration and waste minimisation. It was suggested that the landfill gas (LFG) should be recovered through the process of incineration and heat recovery for power generation.

"Responsibility lies with the energy and environmental experts to address the challenges Pakistan faces," said Pakistan Petroleum Limited managing director Syed Wamiq Bukhari.

"We will submit the recommendations of the international and national experts to the government for implementation," said MUET vice-chancellor Prof Dr Muhammad Aslam Uqaili.

Published in The Express Tribune, November 5th, 2016.
COMMENTS
Comments are moderated and generally will be posted if they are on-topic and not abusive.
For more information, please see our Comments FAQ