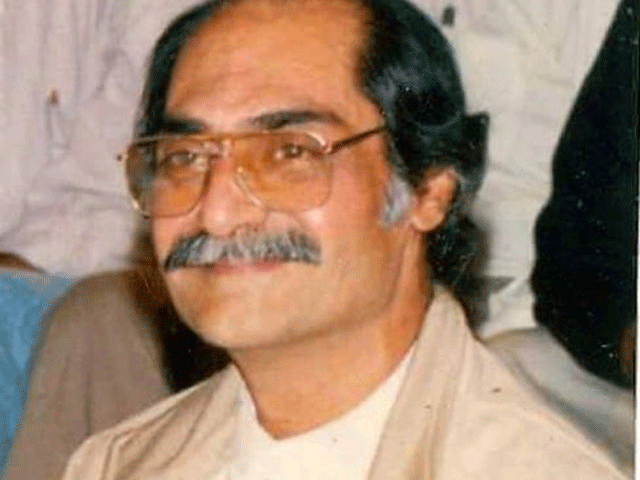 ---
Iconic Pakistani television producer and director Yawar Hayat Khan passed away on Thursday, taking with him a wealth of knowledge, creativity and well-wishes from those who knew him. He was 73 years of age.

With his death ended a long period of innovation and creativity in the local television industry. Khan worked in PTV Lahore for about 40 years and lent his talents to a number of super hit plays such as Jhok Siyyal, Farar, Goonj, Qila Kahani, Lamp Post, Jheel, Jazeera, Parwaz, Zanjeer, Hisaab and many others.

Accolades: Khyal Muhammad honoured with Afghan presidential award

In fact, he is credited as one of the producers who actually supported the channel through its nascent stages and introduced many new trends in the field.

Many of Khan's loved ones reminisced of their experiences with him. According to former producer Farrukh Bashir, the golden period of Pakistani television can be attributed to him. "Yawar Hayat Khan will be the name of the era wherein Pakistani dramas emerged as world-class. All the big stars, some of whom are still working in the industry were actually introduced by him and he struggled a lot to further the interests of PTV," Bashir told The Express Tribune.

"Yawar was a very talented man who trained a lot of the people working under him. Above all, he was a dear human being and will be missed immensely."

Ashir Azeem's "Maalik" rules the silver screen

Actor Rashid Mahmood echoed the sentiments, having been one of Khan's understudies. "He has played a very key role in grooming me and a lot of other actors. I have worked with him a lot and can safely say that there is no one else like him; no one could possibly fill his shoes," said Mahmood. "It is all thanks to him and his efforts that Pakistani dramas are loved so much, across the world."

Khan's colleague Qaiser Sharif also shared his feelings, calling the former a true legend. "Whenever I met him, I somehow ended up learning a lot. He had such an enigmatic personality; a true scholar with a great eye for production, direction and all other aspects of making television serials," he said.

In harmony: Adnan Siddiqui ropes in Sukhwinder Singh for 'Seeta Bagri'

Born in Lahore in 1943, Khan was a pure Lahori through and through and had established himself as staple in the city's artistic and literary community. He was a graduate of Aitcheson College and went abroad for higher education, before returning to Pakistan in the 1970s and joining PTV. He retired from there in 2004 but continued visiting the office to meet with his old colleagues and to lend a hand with the channel's operations from time to time.

Have something to add to the story? Share it in the comments below.