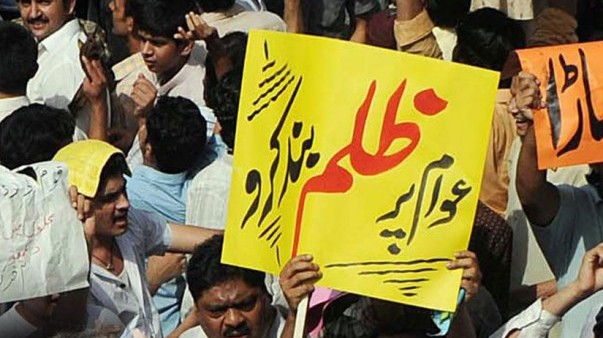 ---
LAHORE: Prime Minister Yousaf Raza Gilani, on Monday, said loadshedding will end as soon as possible, while PEPCO has urged the federal and provincial governments to implement energy saving plans.

Gilani said this while addressing a meeting which was attended by the four Chief Ministers, Federal Ministers, Advisors and Members of Parliament, in Islamabad.

The prime minister commended support and follow-up by provincial chief ministers in implementing measures to make the Energy Conservation Campaign a success.

He said Nepra has approved an upfront tariff of 9.28 cents per unit for co-generation projects in the sugar industry which would add two to three thousand megawatts of power into the grid.

"Electricity prices are not being increased"

On the same day, in Lahore, Director General Pepco, Mohammad Khalid said electricity prices are not being increased.

He said tariff increase that was earlier scheduled to be applied on April 1, has also been suspended.

Khalid told media that earlier duration of loadshedding in cities had reduced from 9 to 10 hours to 5 to 6 hours.

He said the energy conservation plan is bearing fruitful and all IPPs are producing electricity at full capacity.

Khalid also notified said three power plants will be set up in Sindh in the next three years.

The DG also mentioned that private power companies have paid Rs20 b on account of circular debt.

"Nationalise KESC"

Both the statements came on the day when KESC workers joint action committee demanded the government to nationalise the company.

They said KESC's management would otherwise be responsible for what they called "catastrophic consequences."

The committee, along with hundreds of workers, protested against the sacking of 290 employees.

They also demanded better basic facilities, work environment and job security and that the government block usage of the Service Rules 2010 law, according to which the employees had been fired.

The protesters added that the management had made a list of another 500 workers that they intended to sack.

The Action Committee will hold another rally at Allender power house to decide strategies on continuing their struggle.

"End loadshedding now"

Meanwhile, in Quetta, members of Balochistan's farmers' action committee called off their protest after blocking major road and rail routes in the province for several hours on the same day.

The committee had been protesting against 18-hour-long loadshedding in the province. It said the lack of electricity was making it impossible for them to water their crop.

The group sat down on a railway track in Kuchlaak and also blocked roads in Kalat, Mastung, Khuzdar, Qilla Saifullah and Qilla Abdullah, which created a lot of problems for commuters, who were stranded for hours

The committee has warned that if the issue isn't resolved soon, it will take severe measures.
COMMENTS (1)
Comments are moderated and generally will be posted if they are on-topic and not abusive.
For more information, please see our Comments FAQ