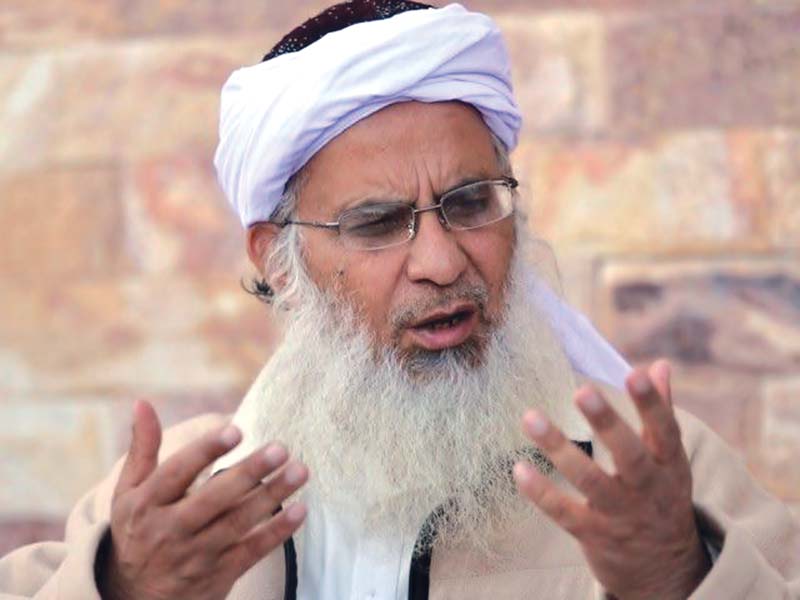 ---
ISLAMABAD: Lal Masjid cleric Abdul Aziz has said the mosque administration has not made a concrete decision on whether or not to take part in the planned PTI protest in Islamabad on November 2.

He clarified his position after reports that Lal Masjid would support the PTI protest and any related action. Aziz issued a statement on Wednesday saying that no decision had been taken yet. He, however, said that Lal Masjid supported Imran Khan's point of view, but differs with the methods the PTI has adopted to achieve its objectives.




"I support Khan's view that there is extreme corruption, lawlessness and oppression in the country, but the method he is adopting by telling this government to go home and let him come in won't solve the problem," Aziz said in a statement issued by the Shuhada Foundation.

He said the Imran Khan's diagnosis of the issue was correct, but the solution lay in the imposition of Islamic law.

Published in The Express Tribune, October 27th, 2016.

 
COMMENTS
Comments are moderated and generally will be posted if they are on-topic and not abusive.
For more information, please see our Comments FAQ