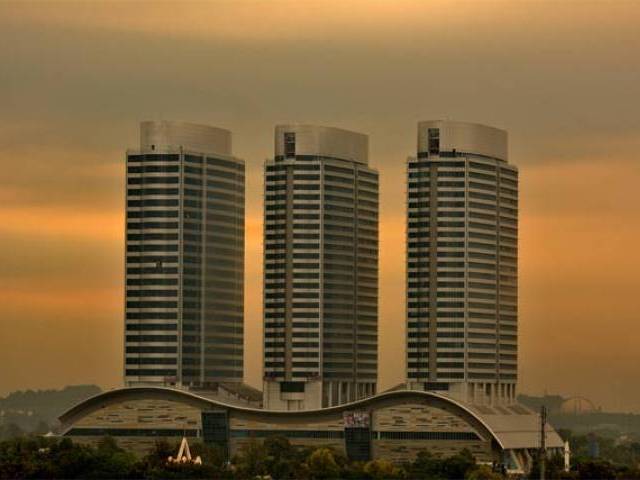 ---
FAISALABAD/ KARACHI: Known for its textile business, the Chenab Group is now venturing into the real estate sector with a planned investment of Rs10 billion.

The Group's move comes as it struggles to keep its core area of expertise afloat with an energy crisis, increased cost of doing business and low cotton production taking their toll on the balance sheet.

In 2007, the Chenab Group hit its peak as monthly sales grew to Rs1.5 billion, which have now come down to just Rs15 million, says its CEO Mian Latif.

Ground becoming shakier for real estate sector

Sales, especially exports, have suffered since power woes in Pakistan worsened and the security situation needed military intervention to return to normalcy. This situation meant that the biggest challenge for the PML-N government, when it got elected in 2013, was to get a grip on the energy crisis and improve the security outlook of the country — areas where notable progress has been made in the last three years. But there is still a long way to go.




"The year 2007 was a time when Chenab was a well-known entity in international markets including Europe, Australia, the UAE and US," said Latif.

"Now, we are restricted to making fabric and garments to sell at our Chen One outlets, from where we tap domestic and international markets."

So what prompted one of Pakistan's biggest textile groups to move to real estate – where it is planning to launch two projects in Faisalabad and one in Lahore. Its aim is to complete the apartments and residential houses project before launching the one featuring villas in Faisalabad.

"October 15, 2007 was the day when the ship started sinking," recalls Latif as he singled out the 17-day cut in the supply of gas. The CEO said the cut in supply meant orders for Christmas and the New Year's were missed. "The assassination of former prime minister Benazir Bhutto made matters worse and delayed consignments even more. We lost a lot of money."

Lahore's real estate market challenges new tax rules

The supply-cut started on October 15, 2007 and continued till November 1 after a fault in the Qadirpur gas fields, bringing down production at many factories in Punjab.

"It was not a big issue to pay back the loans. The Group's record was remarkable and it never delayed installments.

"But we have continued to suffer as our machinery gathered rust and debts mounted."

The contraction in the agriculture sector has also forced the government to announce a Kisan package along with various incentives for the textile industry. But Latif says the damage has been done.

"We strived hard to fulfill our commitments. Chenab had almost a 16,000-workforce. Now, we have been reduced to a few hundreds."

The Group looked at alternative fuels, but orders had been missed already.




"We dispatched orders to a German company that owned 1,400 outlets in the country alone. The orders were dispatched in 107 containers and made their way from the Faisalabad dry port to Karachi. Out of those 107 containers, only 37 reached Germany. There are many examples where we were unable to deliver the shipments in time and we faced heavy losses."

Move to real estate

While the textile and agriculture sectors remain under fire, the construction industry has thrived in the past few years. Real estate prices have skyrocketed and low coal prices for the past few years have meant that cement has remained cheap.

Increasing demand of houses and lower interest rates have also pushed more people towards real estate.

The Chenab Group has 31 outlets of Chen One across the country, and other companies including  CGI Limited UAE, InterFab in Australia, Chenab Fibres Limited, ChenSoft, Chenab USA, ChenOne Worldwide, House of Chenab and ChenOne Foundation.

However, Latif says the future looks bleak for textile. "It's time to invest in real estate. We will soon start a project in Lahore and we have purchased land for it already. This project would be completed at a cost of Rs5 billion."

In the 1998 census, the last time the country held a population count, Faisalabad's population amounted to 2 million. Latif says the estimate now would be around 7 million.

Karachi emerges leader as real estate sector shines

"The apartments and houses project – known as the Chen One Luxury Apartments and Homes (COLAH) project – has gotten a good response."

The price of an apartment ranges from Rs2.8 million to Rs11 million, depending on the square-feet area and number of bedrooms.

The rising middle class and growing young population means demand is ample.

"We are aiming to use the growth in real estate to help our textile business as well," says Mian Farhan Latif, director Chen One and incharge of the COLAH project.

"The rapidly increasing population has a dire need of houses. These projects will not only help our step into real estate but also prove fruitful for our textile business."

The writer is a staff correspondent

Published in The Express Tribune, October 24th, 2016.

Like Business on Facebook, follow @TribuneBiz on Twitter to stay informed and join in the conversation.
COMMENTS (4)
Comments are moderated and generally will be posted if they are on-topic and not abusive.
For more information, please see our Comments FAQ