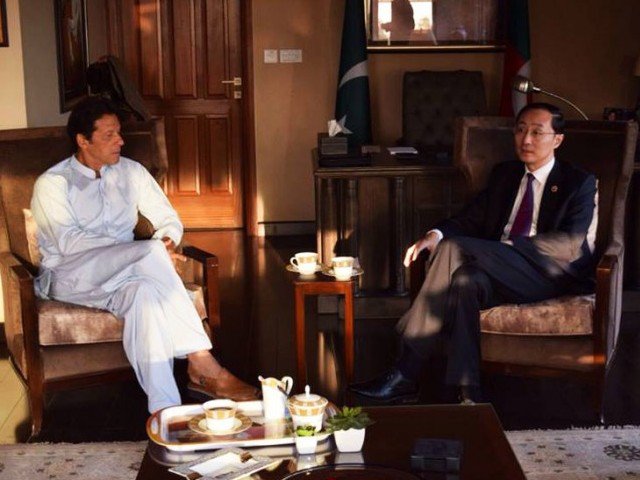 ---
China is taking an active pan in Pakistan's socio-economic development through the gigantic economic corridor, its top envoy in Pakistan told PTI chief Imran Khan on Tuesday. The ambassador's remarks to the PTI chief were cited by sources at the embassy.

'CPEC will benefit southern Punjab'

Chinese Ambassador Sun Weidong took the opportunity to assure Imran that China-Pakistan Economic Corridor was of great significance in enhancing bilateral connectivity, improving people's livelihood and fostering pragmatic economic and trade cooperation. Sun also said that CPEC was meant to serve socio-economic interest of Pakistan across the board. All the regions including those in

Khyber-Pakthunkhwa would benefit from it. He introduced the specific projects undertaken in K-P, making it clear that the corridor passing through western provinces to Gwadar were definitely part of CPEC. He expressed hope that this could help clarify the basic facts about CPEC.

Ambassador Sun further stated that his country highly appreciate the support of all the political parties, including PTI to CPEC, and expressed hope that the consensus on the level of the government and the political parties would be a source of strength in pushing forward their socio-economic partnership to a new height.

Meeting with Nawaz: Iran desires to join CPEC, says Rowhani

"China hopes to see Pakistan achieve stability, development and prosperity. We will support our Pakistani brothers within our capacity for their better future," he was quoted as saying.
COMMENTS
Comments are moderated and generally will be posted if they are on-topic and not abusive.
For more information, please see our Comments FAQ