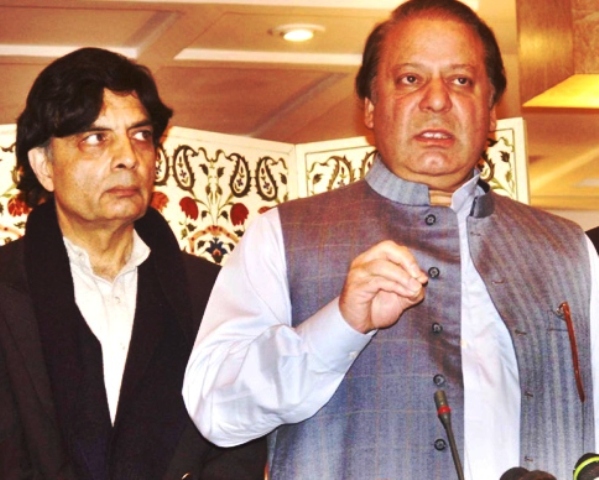 ---
ISLAMABAD: Prime Minister Nawaz Sharif has directed Interior Minister Chaudhry Nisar Ali Khan to personally carry out an inquiry into the leak of a controversial Dawn story.

PM Nawaz directed the interior minister to carry out the probe into this effect freely to bring out unbiased findings so that the real culprits behind it may be nabbed.

According to sources, Nisar took the prime minister into confidence on the progress of probe in this respect and both of them exchanged views on the initial investigation report.

It has been learnt that the government has evidence/clues as who may be the source(s) who leaked the controversial story to Cyril. The government is focusing on two to three of its own functionaries who may be involved in this business and these persons are not allowed to leave the country.

Sources said Nisar is committed to unveil those behind the controversial leak, and aims to bring them to justice.

Dawn's 'fabricated' story breached national security, says army

Cyril Almeida's story, "Act against militants or face international isolation, civilians tell military" described what transpired at a high-level meeting in which the civil leadership allegedly criticised the military's policies on militancy.

Almeida was put on the Exit Control List while a formal inquiry was ordered to investigate the controversial story. However, the travel ban was lifted on Friday.

The military had also expressed serious concerns over "feeding of a false and fabricated story" and viewed it as breach of national security.