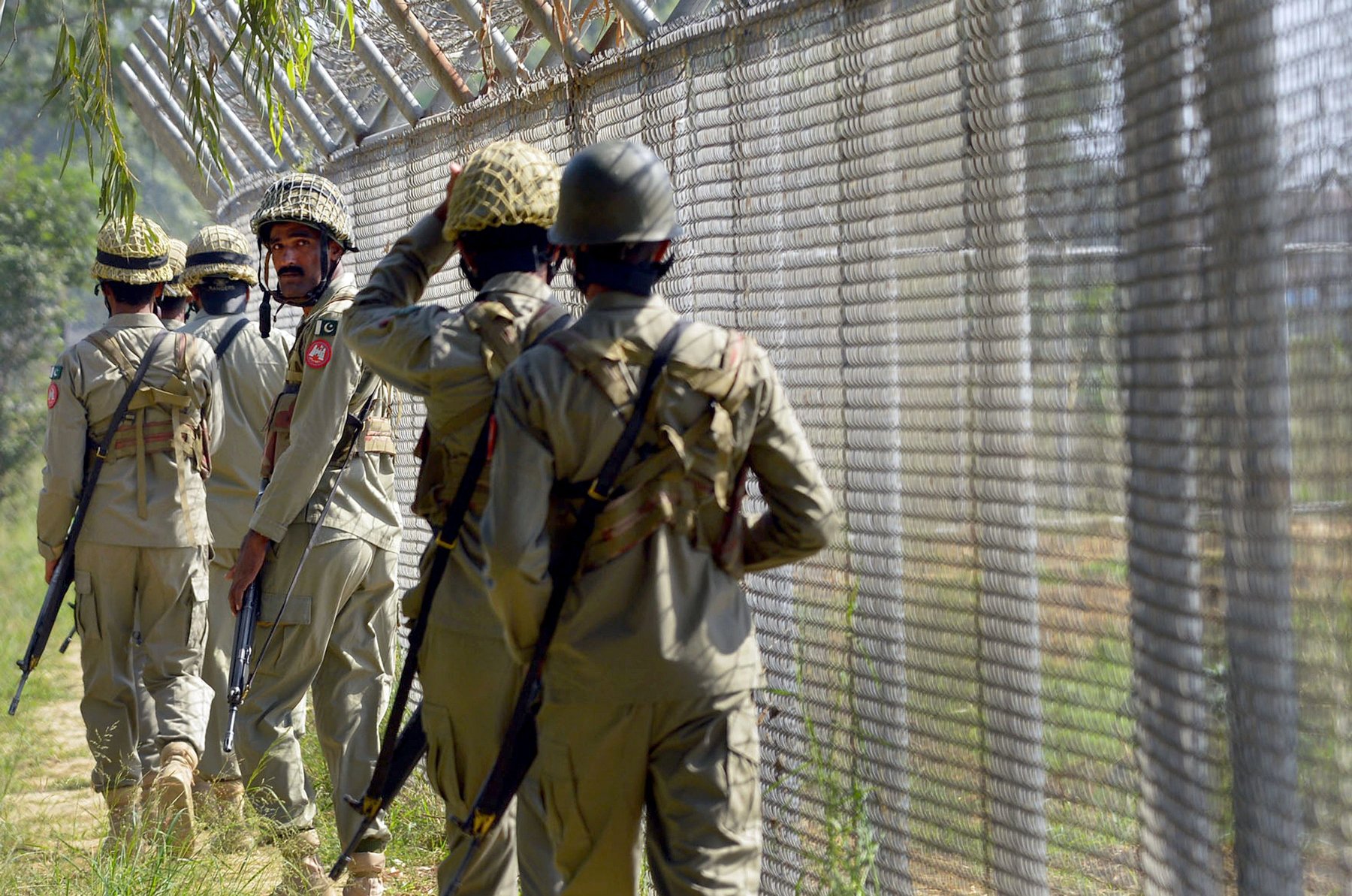 ---
The Foreign Office called upon India on Monday to stop firing along the Line of Control (LoC), saying the country had violated ceasefire more than 90 times this year.

"India again resorts to unprovoked firing at LoC; during 2016 India violated ceasefire more than 90 times. This must stop," Foreign Office spokesperson Nafeez Zakaria said on Twitter.


#LoCViolationsbyIndia India again resorts 2unprovoked firing at LoC; during 2016 India violated ceasefire more than 90 times.This #must stop

— Spokesperson 🇵🇰 MoFA (@ForeignOfficePk) October 17, 2016


The spokesperson went on to add that Pakistan had never violated the ceasefire agreement, terming Indian media reports in this regard 'misreported'.

Earlier on Friday, Zakaria said ceasefire violations alongside the LoC and meddling in the internal affairs of its neighbours reflect Indian nervousness as Pakistan intensified diplomatic offensive on Kashmir.

Military tensions: Indian troops violate LoC ceasefire again

On Saturday night, Indian troops violated ceasefire along the LoC in the Bhimber sector.

Indian military said on September 29 it carried out 'surgical strikes' across the LoC. Pakistan denied the claim and said two of its soldiers had been killed as Indian troops opened fire in Bhimber, Kel and Lipa sectors. Eighteen soldiers of the neighbouring country were killed in an attack on a military base in Srinagar near the LoC on September 18.

LoC violations reflect India's nervousness: Foreign Office

The two countries have been involved in a tense verbal and diplomatic spat since the July 8 killing of separatist leader Burhan Wani in Kashmir. Since then, at least 100 demonstrators have been killed while hundreds lost their eyesight as Indian forces used indiscriminate use of force against them in the held valley.