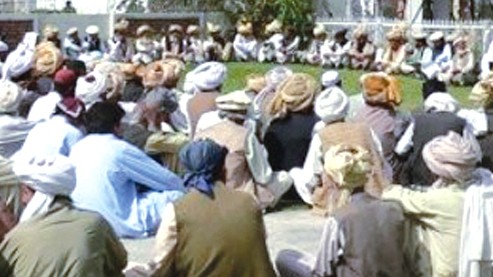 ---
ISLAMABAD: Army spokesperson Major General Athar Abbas refuted reports on Saturday that Taliban militants have started remerging in Swat.

In a television interview, the director general of Inter Services Public Relations (ISPR) said the area is in control of the administration and it can not even be speculated that Taliban militants would be able to make their space again in Swat, news agency Online reported.

He said the recent acts of violence in Swat are being carried out by small groups, which shows the weakness of the Taliban. Abbas added that the armed forces are fully vigilant in the valley and it has become impossible for the Taliban to carry out their activities.

The army spokesperson said the suicide attacks in Mingora were isolated incidents to create panic among people. He said that in order to stop incidents of target killings, additional security is being provided to politicians and other people who could be a security threat.

Major General Abbas also appreciated the cooperation of the locals in tracing out Taliban elements and said it was an encouraging step.

Peace Jirga:

The 'Amn Jirga' in the Swat district has asked militants to lay down their arms by May 20.

The peace jirga jointly decided that the houses of those militants and their relatives who will refuse to lay down arms will be razed to the ground and they will also be evicted from the district. The jirga elders said the incidents of target killings have restarted in the district for which they have decided to take stronger action. The meeting was held at a Frontier Corps camp at Kanju.

Over the past few weeks, militants killed some people in incidents of target killing. Security forces had launched Operation Rah-e-Raast in the area in May last year after which the area was largely peaceful. However, the incidents of target killings have ignited fears of the Taliban reappearing in the district.
COMMENTS
Comments are moderated and generally will be posted if they are on-topic and not abusive.
For more information, please see our Comments FAQ