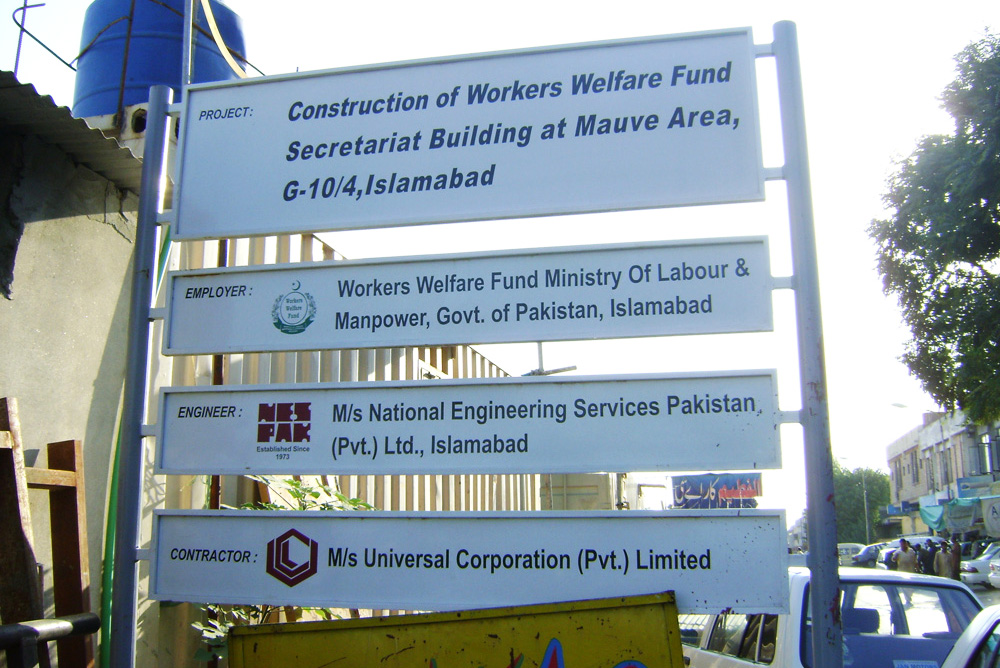 ---
ISLAMABAD: Auditors have discovered irregularities and misappropriation to the tune of Rs1.6billion in the Workers Welfare Fund (WWF) and the Evacuee Trust Property Board (ETPB).

A recent report by the Auditor General of Pakistan (AGP) has made 26 audit objections in the affairs of WWF which falls in the jurisdiction of Ministry of Overseas Pakistanis. Ministry of Religious Affairs' secretary is the principal accounting officer of the ETPB, which is supposed to keep a complete and authentic record of all evacuee trust properties.

Audit report: Massive irregularities found at Pakistan Post Office

The audit highlights Rs550.82m unauthentic expenditures on account of scholarship/marriage and death grant, Rs205.58m unauthorised payment of rental ceiling for hiring of residential accommodation at non-specified station and Rs11.57m irregular payment of house rent ceiling at higher rates.

There is also Rs129.50m loss due to non-obtaining of vouched account of compensation, Rs113.85m unauthorised overpayment of conveyance allowance and house rent, Rs15.45m unjustified payment of dearness allowance  to employees, Rs10.85m unjustified payment on the account of teaching allowance and Rs4.59m overpayment due to conveyance allowance at higher rate.

The report mentions Rs1.20m irregular expenditures due to unauthorised appointments on ad-hoc basis beyond six months, Rs712.32m non-insurance of work c recovery of premium of Rs14.25m at two per cent contract cost, Rs47.38m unjustified expenditure on Metric-Tech Programme and Rs6.60m irregular payment due to non-functional equipment

There is also Rs1.02m wasteful expenditure on a non-operational school, Rs16.80m loss due to non-cancelation of allotments and forfeiture of deposited amount, Rs10.37m due to non-recovery of outstanding dues from allottees and Rs10.98m due to award of supervision consultancy at higher rate. Rs10.29m were lost because of non-recovery of cost of trees, Rs7.21m because of overpayment due to allowing excess quantities of items, Rs6.60m due to non-disposal of residential quarters, Rs2.24m due to irregular payment of scholarship and Rs10.85m due to unjustified payment as teaching allowance.

Railways' land: Encroachers occupy property worth Rs48.76b, says audit report

The audit points out that the WWB's director education (Punjab) released salaries of school teachers and other staff in 2014-15, adding that the teaching allowance is admissible to federal government employees and not teaching staff of workers welfare schools.

Irregularities at ETPB

The AGP points out Rs123m doubtful payment due to non-production of record of works, Rs9.37m unjustified payment of balance, R19.5m unreliable payments due to missing vouchers and another Rs15.50m unaccounted payment.

It says the AGP in 2015 started audit of the board and five requisitions of record were issue but no record of Rs123.04m was produced to audit for examination and which considered a doubtful payment.

Published in The Express Tribune, October 12th, 2016.
COMMENTS
Comments are moderated and generally will be posted if they are on-topic and not abusive.
For more information, please see our Comments FAQ