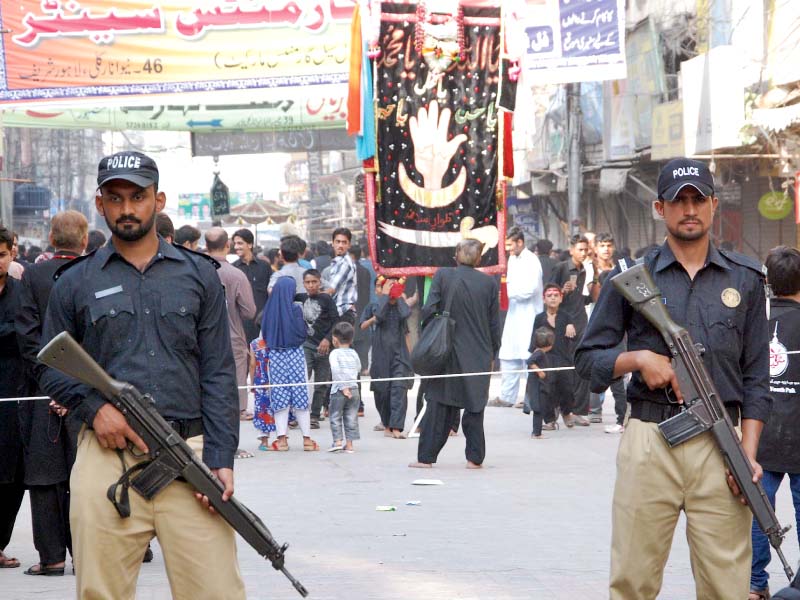 ---
LAHORE: The Punjab health department has set up two 15-bed makeshift hospitals and several medical camps on the routes of the Muharram procession in Old Lahore Area, said health department spokesman Akqlaq Ali Khan.

Talking to The Express Tribune on Monday, he said two makeshift hospitals will provide medical facilities to mourners and deal with any emergency situations. Besides these hospitals, several small medical camps have also been set up at all major places of congregations and processions, he added.

Ambulances and fire brigade vehicles will travel along the processions to provide first aid and doctors will also be on duty, he added.

The health department has also cancelled the leaves of doctors, paramedical and admin staff of all government hospitals.

Emergency departments at all government hospitals are to remain functional round the clock, he said.

Lahore District Coordination Officer's spokesperson said they have completed all arrangements to treat and help mourners. He added besides these arrangements, the health officers and town administrators have also been directed to be in close contact with the organisers of various processions and congregations to facilitate the mourners.

DCO Captain Usman told The Express Tribune that he had reviewed arrangements being made at Mayo hospital and directed surgeons and senior doctors associated with neurosurgery, thoracic, maxillofacial, and general surgery to ensure their presence in case of emergency.

Security measures

Taking strict measures for the safety of mourners, the city police and administration have decided to impose a ban pillion riding and shut down mobile services in the metropolis on the eve of 9th and 10th Muharram.

This was stated in a letter written by DIG Operations Haider Ashraf addressed to Lahore DCO.

According to the letter, mobile phone services will be shut down around the route of the main procession and other sensitive areas. Police have completed arrangements for the security of the main route as well which will start from Nisar Haveli and end at Karbala Gamay Shah. At least 300 CCTV cameras have been installed and a command and control centre with a monitoring room has been set up at the DCO and DIG Operations office.

Police have also arranged 150 barricades, 40 containers, tents and barbed wires. To make sure they are fully prepared, police also conducted mock exercises at imamgarhas. During the drills, search operations in adjacent areas for today's processions and majalis were conducted.

SP Mujahid also held a flag march in the city that started from Qurban Lines and ended at Qila Gujjar Singh after passing through important roads and roundabouts of the city.

According to the security plan, 17000 police officials along with volunteers will provide a three-layered security to the mourners.

All the roads and streets leading to the procession would be closed down and entry would be allowed only after a physical search, being checked with metal detectors and passing through metal gates.

Several officials would also be deployed to keep an eye on suspicious persons or activity. Snipers would be delayed on the rooftops of adjacent buildings. The route would be cleared by a special branch, bomb disposal squad and sniffer dogs, while teams of Dolphin Force and Police Response Unit would patrol nearby areas to respond immediately in case of any emergency situation.

Published in The Express Tribune, October 11th, 2016.