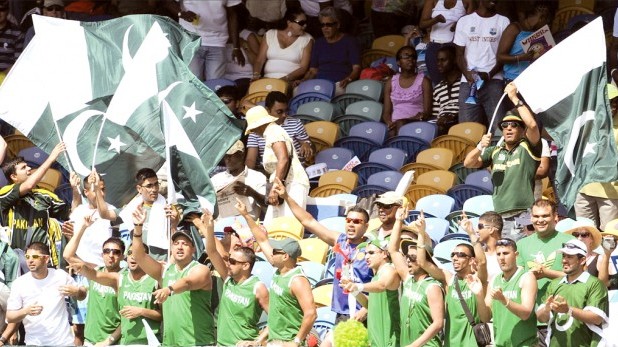 ---
Defending champions Pakistan take on last year's semi-finalists South Africa on Monday knowing fully well that their destiny, and place in the tournament, is not in their own hands. Having won only one match in the tournament, Pakistan's title-defence lies in complete disarray after successive defeats against Australia, England and New Zealand.

A defeat on Monday will signal the end of their Twenty20 reign but even a win may end in the same result. For Pakistan to scrape through to the last-four, a win against South Africa followed by a New Zealand defeat at the hands of high-flying England are needed. The second qualifier will then be decided on net run-rate.

Captain lashes out

With Pakistan on the brink of elimination, captain Shahid Afridi has criticised the selectors for not consulting him before naming the squad. The 15-man squad was announced by the Pakistan Cricket Board (PCB) before naming the captain. Even the PCB's chief selector, Mohsin Khan, was appointed in his place after the 30-man squad had already been decided.

"The selection committee announced the team before naming the captain and coach," Afridi told PTI after the one-run loss against New Zealand. "To do well, we need to have some good Twenty20 players in the side. Maybe in the future we can all sit together and pick a good bunch of guys."

Team's missing star Afridi

Afridi's own performance, since his elevation to the captaincy, has been highly disappointing. He finished last year's event with 176 runs, including two half centuries and eleven wickets. This year, with 53 runs, three wickets and several bizarre captaincy decisions, Pakistan's captain has lacked the killer instinct that is expected from him in Twenty20 internationals.

"I don`t want to criticise any player but our fielding has been bad and that let us down. The players are trying their best but I can`t explain why the team is not winning. Maybe the new boys in the side lack mental strength. To finish close games, we need to be mentally strong."

Proteas remain confident

South Africa captain Graeme Smith admitted it would be a "challenge" for his side to revive their World Twenty20 campaign after a crushing 39- run defeat by England. The Proteas were undone by an England side that produced one of its best displays in this format. But Smith is determined the Proteas give themselves every chance.

"How we bounce back is going to be crucial, Pakistan is obviously an important game for us," said Smith. "Bouncing back and putting in a good performance on Monday is a challenge." South Africa's unbeaten run last year was ended by Pakistan. However, Smith may take solace from the fact that the 'chokers' have already lost a match in the current tournament and have what it takes to overcome it instantly.
COMMENTS (9)
Comments are moderated and generally will be posted if they are on-topic and not abusive.
For more information, please see our Comments FAQ