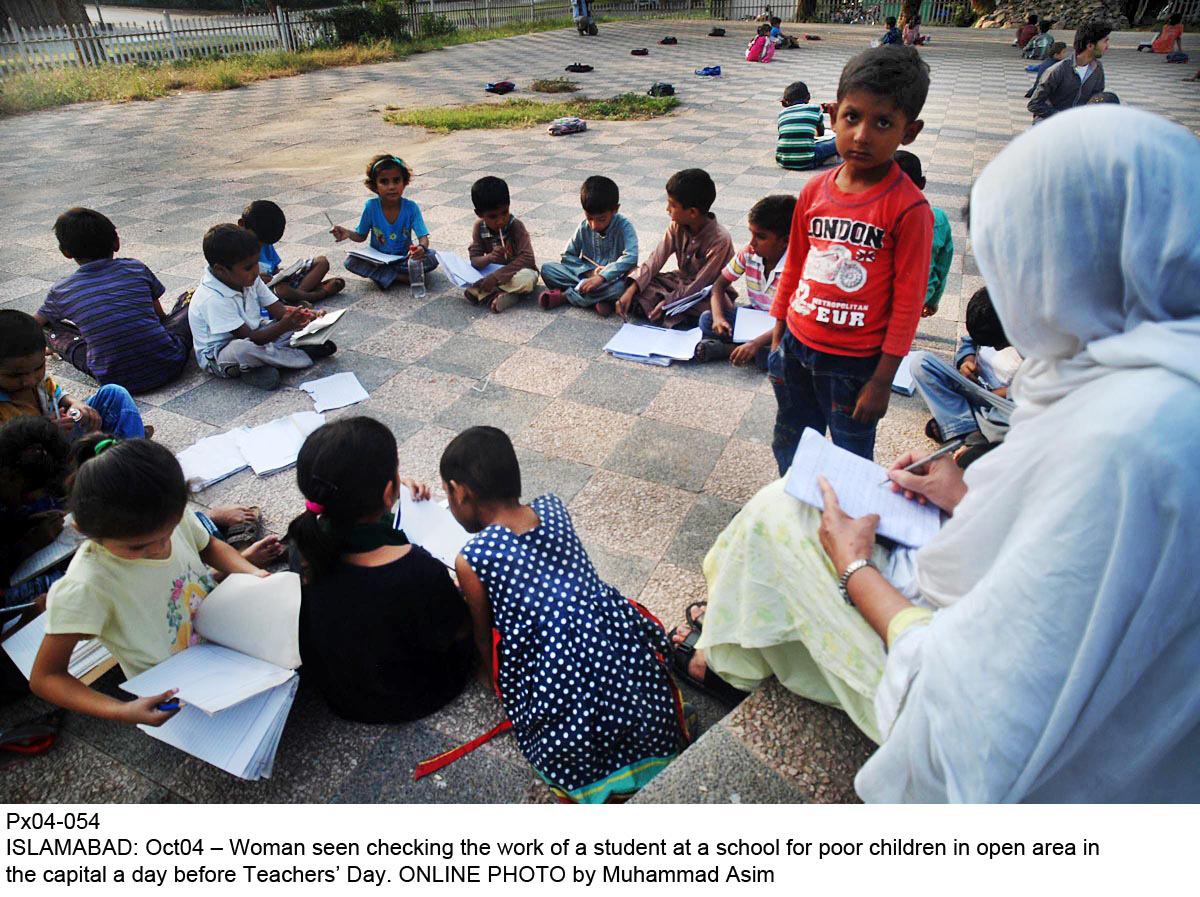 ---
PESHAWAR: Some 43 per cent government school teachers across the country received no formal training during the past five years, sparking a decline in student enrolments.

A survey conducted by Alif Ailaan has shown there are nearly 1.4 million teachers in Pakistan — both in the public and private sectors — of which 0.65 million (51 per cent) teach only in government-run schools.

The report showed that almost 58 per cent government school teachers have no knowledge of the national curriculum, while 73 per cent have not been offered any courses on assessment techniques during their pre-service training.

Moreover, a little over half of all the government schoolteachers have a BEd degree or higher and a vast majority of government school teachers (62 per cent) have more than 16 years of teaching experience while the majority of private school teachers (67 per cent)have less than five years of teaching experience.

Despite having better-qualified and more experienced teachers, public schools fail to match the education quality of private schools.

The report stated that 67 per cent of grade V students can read a story in Urdu in private schools compared to the 52 per cent in government schools. Similarly, 61 per cent of grade V students in private schools can do two-digit division compared to the 47 per cent in government schools.

Highlighting factors that have led to the deteriorating standards of education in government schools, the report stated that multi-grade teaching, high teacher-to-student ratio, excessive workload, non-teaching duties, lack of training opportunities and lack of basic facilities in schools have adversely affected the performance of teachers.

Published in The Express Tribune, October 6th, 2016.