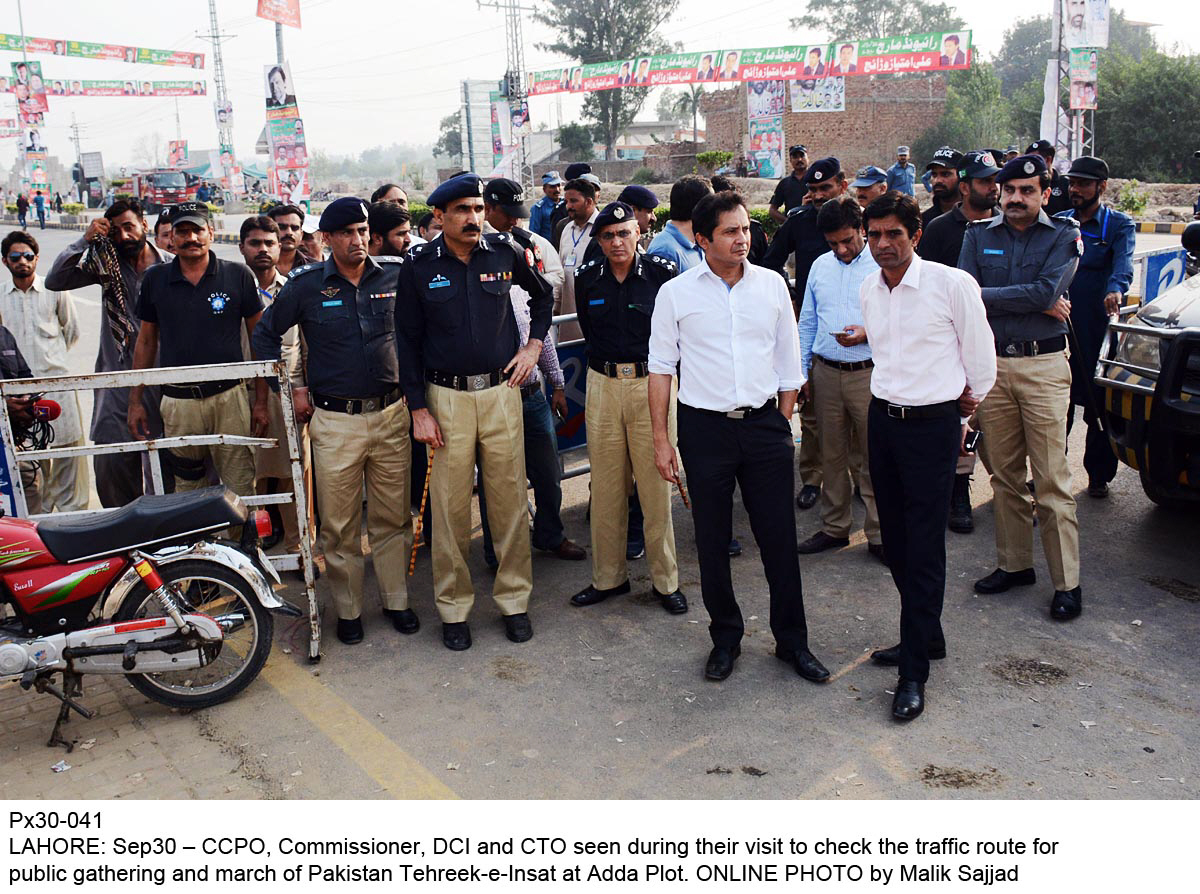 ---
LAHORE: The city government's crackdown against profiteers has not sat down well with the business community, which has urged the authorities to revise policies instead of arresting shopkeepers.

In the past week alone, City District Government Lahore's (CDGL) price control magistrates registered 332 FIRs in different police stations against shopkeepers and traders for profiteering.

Official figures available with The Express Tribune indicate the magistrates raided 4,625 shops and businesses during in the past seven days. For overcharging consumers, 148 shopkeepers were booked while fines of Rs202,900 were imposed. The magistrates also sent 76 shopkeepers behind the bars.

Lahore District Coordination Officer (DCO) Capt (retd) Muhammad Usman said the district government had activated its price control mechanism and would not allow anybody to fleece general public.

However, the actions of the city administration have been vehemently criticised by the traders, who believed the shopkeepers arrested during the crackdown are not at fault.

While talking to The Express Tribune, Lahore Karyana Merchants Association (LKMA) President Rao Muhammad Akram said the government had a flawed price control mechanism.

"Pakistan may be the only country in the world where owners of large businesses openly fleece the public, but owners of small businesses face penalties and are imprisoned," he lamented.

He added small businessmen did not have any role in fixing prices. "They buy commodities from the wholesale markets and sell them to retail consumers for a small profit," Akram added.

"The prices of pulses were recently increased in the wholesale markets, but the government did not revise the pricelist and instead launched a crackdown against small traders," he explained.

The LKMA president rued the price control magistrates did not offer traders a chance to present their stance and just fine them or send them behind bars, which was unjust and violated their basic rights.

He demanded the government revisit its price control system in consultation with the traders' community.

Khalid Mahmood, a representative of the Akbari Market Traders Association, said in the cutthroat competition of wholesale markets, it was impossible for a trader to curtail the supply of commodities to make profit.

"Wholesale traders generally sell their merchandise for a profit of Rs100 or Rs200 because these markets run purely on the principles of demand and supply," he said. "Commodity prices fluctuate on the basis of production cycle, import price and variation of duty and taxes."

He added at Akbari Market, the country's largest wholesale commodity bazaar, it was true that some traders were selling products at premium prices, but the government should check the quality of the produce before imposing penalties on traders.

While citing the example of pulses, he said, some vendors were selling hand-cleaned pulses while others were selling the raw produce. "But the price control magistrates do not pay attention to these details and always compare apples with oranges," he lamented. "They have little knowledge of value addition and price dynamics."

Published in The Express Tribune, October 2nd, 2016.