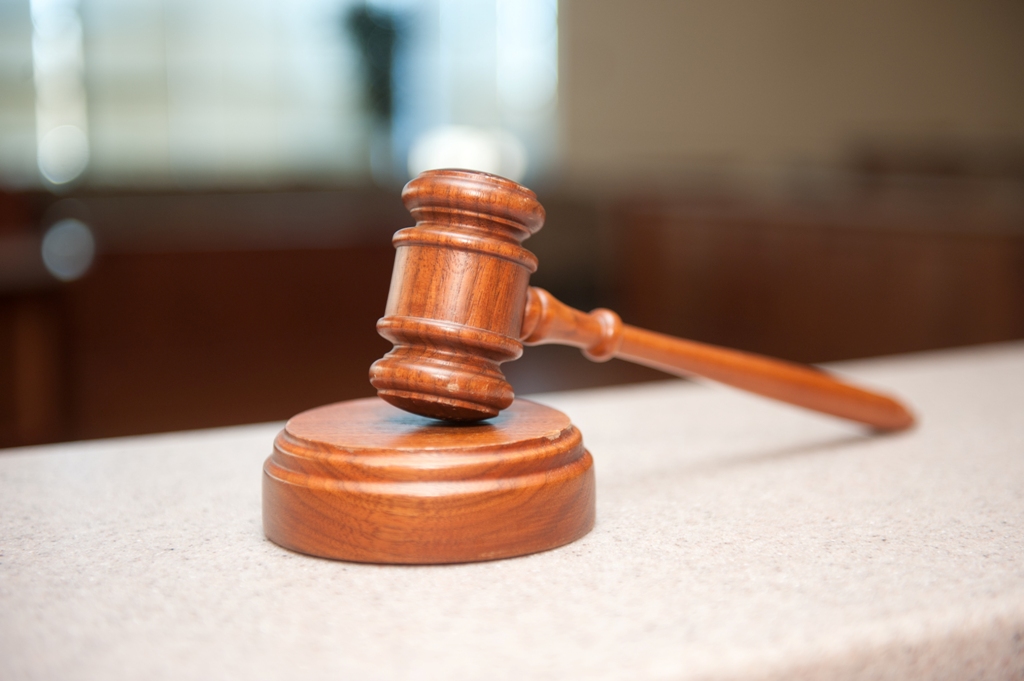 ---
ISLAMABAD: A top body of lawyers has initiated criminal proceedings against a former law officer who had been masquerading as an advocate in the capital.

A three-member appeals committee of the Pakistan Bar Council in a nine-page order decided to press charges against Iftikhar Muhammad Bhatti.

Quetta attack: Lawyers to protest in front of parliament

Members of the council said that this is the first time that the PBC has issued such a comprehensive order against any lawyer.

Bhatti, a former Deputy Prosecutor General (DPG) and Standing Council, had approached the PBC appeals committee after the Islamabad Bar Council refused to register him as an advocate.

While he had previously been registered with the Punjab Bar Council as an advocate, two verification reviews by a disciplinary committee of the council in January 2009 had revealed that Bhatti had forged his BA and LLB degrees and was practicing as an advocate. The case had been subsequently forwarded to a tribunal for taking appropriate action against him.

Meanwhile, Bhatti continued to practice as a lawyer. He forged a No-Objection Certificate (NoC) of the Sindh Bar Council accompanied by a fake letter of October 25, 2012, to transfer his enrollment.

After the Islamabad Bar Council (IBC) was formed, he approached it in 2016 for a new license. However, the IBC rejected his application. Bhatti challenged the rejection in the PBC which on May 21 rejected his appeal.

In its order released recently, the three member appeals committee -- comprising Shoaib Shaheen, Chaudhry Ishtiaq Ahmed and Malik Mustafa Kandwal -- observed that the case was one of corruption, nepotism, favoritism, fraud and its active facilitation.

"It is a sorry state of affairs in our country that a person who has admitted to impersonating an advocate and committing a crime is free from clutches of the law. He is a stigma on the justice system of Pakistan," wrote the committee's chairman Shoaib Shaheen in the order.

The order, a copy of which is available with The Express Tribune, further lamented how some current and former members of the PBC were pleading Bhatti's case and vouching for him.

"One of its[nepotism's] prime examples is that influentials like some top lawyers, including one sitting and one [former] member of this prestigious organisation, have directly and indirectly tried to approach the undersigned, in order to extend favors to Bhatti and to save him from any severe action taken by the appeals committee," the order reads.

Deadly bomb leaves 'vacuum' among Pakistan lawyers

Shaheen, added that the petitioner was a habitual criminal who has not only cheated the public at large but also looted the public exchequer by seeking government employment based on forged and fake documents.

The committee further lamented that concerned government quarters had failed to take any serious action against Bhatti which reflects not only on the legal fraternity but also on society as a whole.

It has ordered the SBC secretary to lodge a formal police complaint against Bhatti for using forged documents and NoC of the council.

"Since Bhatti is not an advocate then there remains no question for the retention of chamber, which can only be allotted for professional usage by an advocate," the order read.

The PBC committee has also asked secretary Establishment Division to initiate disciplinary proceedings against SSP Islamabad for failing to register an FIR against Bhatti. IG Islamabad Police had also directed concerned officials to register a case against him.

Copies of the order have also been sent to the Chief Justice of Pakistan and to bar associations throughout the country.

Published in The Express Tribune, September 30th, 2016. 
COMMENTS
Comments are moderated and generally will be posted if they are on-topic and not abusive.
For more information, please see our Comments FAQ