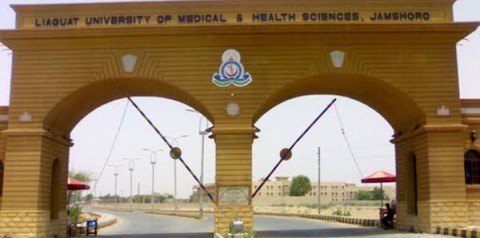 ---
HYDERABAD: The Liaquat University of Medical and Health Sciences (LUMHS) has joined the tug of war between the universities' teaching community and the Sindh government, echoing concerns that the latter is encroaching upon the varsity's academic space.

Since the enactment of the Sindh Universities Laws (Amendment) Act, 2013, the varsity teachers have remained up in arms against what they described as a planned government attempt to curtail the autonomy of the universities.

As the universities' fears keep materialising, the provincial government's appointment of a retired official as the registrar of LUMHS has provoked the medical university's teachers as on Wednesday, the newly-formed LUMHS teachers association that is said to be the first in a medical university, held its maiden general body meeting.

The participants, who also included paramedics and administrative staff apart from the teachers, unanimously called for the removal of LUMHS registrar Dr Roshan Bhatti from the post.

"Dr Bhatti is already facing multiple charges of corruption and many investigations," said the association president Dr Suhail Almani, during a joint press conference in District Jamshoro with the provincial leaders of Federation of All Pakistan Universities Academic Staff Association (Fapuasa). "His appointment is also a violation of the Supreme Court's order against rehiring of retired staff."

Before Bhatti's recent appointment, the faculty was already at unease over the presence of around 10 other retired officers working in LUMHS at administrative posts, said Dr Almani. The LUMHS' teachers warned of boycotting classes if the provincial government did not act quickly over their complaints.

Sindh government warned

The teachers, who are already protesting in many government universities against similar issues, will boycott work for one day before Muharram, said Fapuasa's Sindh general secretary, Dr Shakil Farooqi. "It will be a signal to the government to solve our problems if they want to avoid continuous boycott from teachers. The government has been blinded by power," he observed. "It isn't noticing that all the stakeholders of the academia share common concerns and are uniting in their protests against the government."

Fapuasa's Sindh president, Prof Shahnawaz Talpur, deplored that the government appointed a registrar in the Mehran University of Engineering and Technology in a similar way two months ago. The protests of MUET's teachers and officers against the appointment have been neglected so far, said Talpur.

Published in The Express Tribune, September 23rd, 2016.