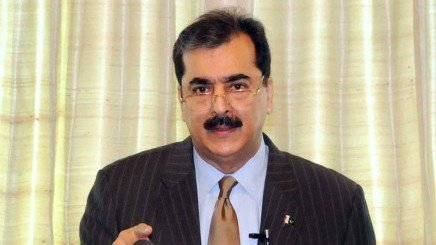 ---
ISLAMABAD: The Prime Minister's House issued a clarification on Prime Minster Yousaf Raza Gilani's address in Karachi on his remarks to restore Hyderabad district to its earlier position.

A spokesman assured that the Hyderabad issue would be resolved after consultation with allies.

Meanwhile, MQM chief Altaf Husain said that the party is ready to leave the coalition if the PPP wishes so on the issue of Hyderabad.

Addressing a public gathering in Hyderabad, he said that the party does not accept the ending of the current status of Hyderabad district.

The MQM chief said that the decision has been taken on the direction of landlords who want conflict between Sindhis and Urdu speaking people.

Earlier, the MQM chief said that Prime Minister Yousaf Raza Gilani should take the MQM into confidence before taking these type of decisions.
COMMENTS (1)
Comments are moderated and generally will be posted if they are on-topic and not abusive.
For more information, please see our Comments FAQ