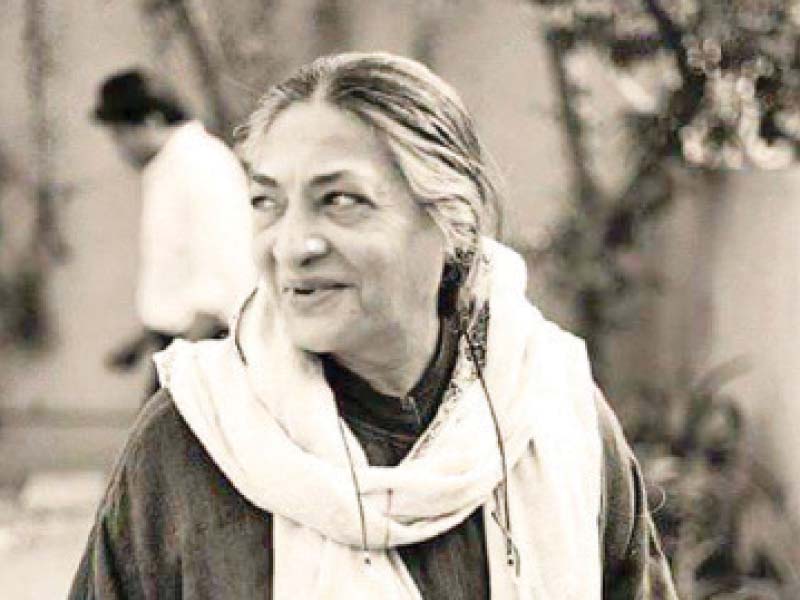 ---
LAHORE: Samina Hassan Syed, a Punjabi singer and music teacher, passed away. She had been suffering from poor health for nearly six months.

She is best remembered for her role, alongside her husband Najam Hussain Syed, in holding a weekly gathering to sing and discuss Punjabi poetry without a break for 40 years.

The gathering, Sangat, had started as a meeting of Punjabi poetry enthusiasts at the couple's house on Jail Road. It had since continued at various venues every week on Fridays.

Sangats would start with her singing of classical Punjabi poems. After the singing, Najam would speak about the poems. Then, Samina would give singing lessons to the participants.

Sangat could be considered as the breeding ground of intellectuals associated with the Punjabi movement, her associates say.

Samina Syed had learnt singing from Ustad Chotay Ghulam Ali. She had played a decisive role in the establishment of the Musicology Department at College of Home Economics, Gulberg, during her days as a music teacher.

Huma Safdar, the street theatre artist, said Samina was a great singer and music teacher. "Her voice was melodious and powerful," she said.

Dr Nusrat, one of Samina's close companions, said that Samina regularly sang Punjabi poetry at weekly Sangats till her health deteriorated. "She was a kind and generous person. She hosted many music students at her home and attended to their needs," she said.

Published in The Express Tribune, September 18th, 2016.