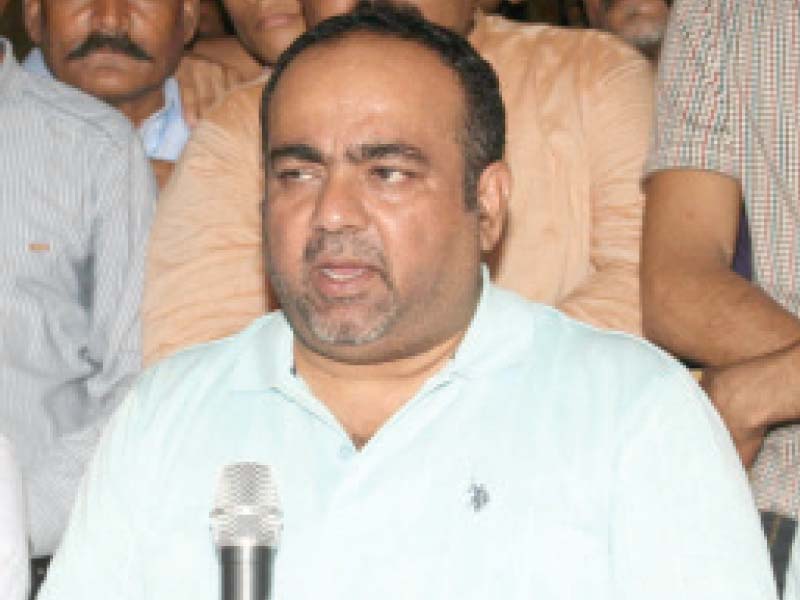 ---
KARACHI: The anti-terrorism courts' (ATC) administrative judge sought on Saturday the police report on the release of Sindh Assembly's opposition leader Khawaja Izharul Hassan in a case pertaining to hate speech.

The administrative judge gave directions to the investigating officer (IO) after he submitted in the court that Hassan was exonerated in the case registered at Site Superhighway police station for 'lack of evidence'.

The case is one of the several registered primarily against the Muttahida Qaumi Movement (MQM) founding chief Altaf Hussain for allegedly lambasting the army in a telephonic speech in July last year.

Several MQM leaders, including Farooq Sattar, Khalid Maqbool Siddiqui and Rashid Godil, were nominated in the FIRs lodged by people in various police stations and most of them falling within the jurisdiction of Malir SSP Rao Anwar.

The IO from Sohrab Goth police station, as the probe was transferred there, said that the a man, identified as Khan Muhammad, lodged a complaint that he on social media came across a video in which the MQM chief criticised the top military brass and passed remarks which tantamount to sedition.

The complaint, the officer added, also nominated MQM's Hassan for allegedly organising the speech and applauding its content. However, no proof was found against the MQM leader for this alleged role and he was relieved of the charges, he added.

The judge asked the IO to submit report under Section 173 of the Code of Criminal Procedure within two weeks. The case was registered under sections 120-B (criminal conspiracy), 121 (waging or attempting or abetting war against the country), 122 (collection of arms with intention to wage war), 123-A (condemning the creation of the country and advocating the abolishment of its sovereignty) and 109 (abetment) of the Pakistan Penal Code, read with Section 25-D of the Telegraph Act and Section 7 of the Anti-Terrorism Act.

Meanwhile, Hassan filed an application with the Sindh High Court seeking protective bail in three similar cases. The bail matter is likely to be taken up on Monday.

Published in The Express Tribune, September 18th, 2016.