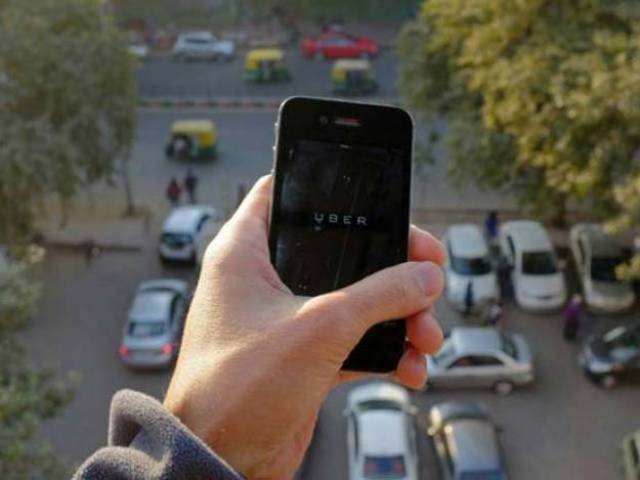 ---
LAHORE: Sana Dar, a young professional based in Lahore, is a frequent user of technology apps to meet her transport needs.

Until a year ago, her only choice was an auto rickshaw service that was widely available in the city. But 2016 has brought in more choices and hence, a competitive environment after the addition of Middle East-based Careem, US-based Uber Technologies, and Albayrak or A-Taxi, the Turkish company.

Turkish taxi-app Albayrak to launch service for school kids in Lahore

"I feel safe, and enjoy my journeys with the new apps," Dar told The Express Tribune.




Sana is not the only female who has switched from the old-traditional mode of transportation in the city. Several others including students, professionals, house-wives are now frequently making use of Careem, Uber or A-Taxi, largely due to comfort and convenience.

As interest rates touched a historic law, cost of car financing went down, giving birth to greater vehicles on the road to cater to these companies. The plunge in global crude oil prices only added to the advantage.

Additionally, stiff competition, coupled with frequent offers and different promo-codes that sometimes offer free rides to attract more customers, are becoming an important tool for majority of users to decide which app they should use t.

"It does not matter to me which one I use. The service isn't that different. Promo-codes help me finalise my choice," Dar added.

Careem and Uber are currently competing in Pakistan's two largest cities - Lahore and Karachi. A-Taxi currently does not dish out similar promotions and charges flat rates.

Uber Pakistan Head of Expansion Zohair Yousaf said that promo codes and other discount offers are essential to attract masses and convert a temporary customer into a permanent one. "The company uses the strategy in certain cities. It encourages the riders to avail free or discounted rides to test and ultimately shift towards the service," Yousaf said.

Pakistan's first motorcycle taxi service launches in Islamabad

Careem Pakistan Manag­ing Director Junaid Iqbal said that promos are a way to lure new customers.

However, he added, "Our business does not rely on promo codes. It relies on long term product innovations and ensuring the service matches most prevalent user [requirements]."

A-Taxi, however, is competing with flat rates, but there is a chance that the company will start offering promo-codes in the future.

"Right now, we are not offering any discounts to our customers as our basic idea is to charge a fair and uniform price all over the city so every customer feels equal," said Albayrak Deputy Managing Director Ahmet Yildrim. "It is possible that we might start promo-code offers in future," he added.

Published in The Express Tribune, September 17th, 2016.

Like Business on Facebook, follow @TribuneBiz on Twitter to stay informed and join in the conversation.