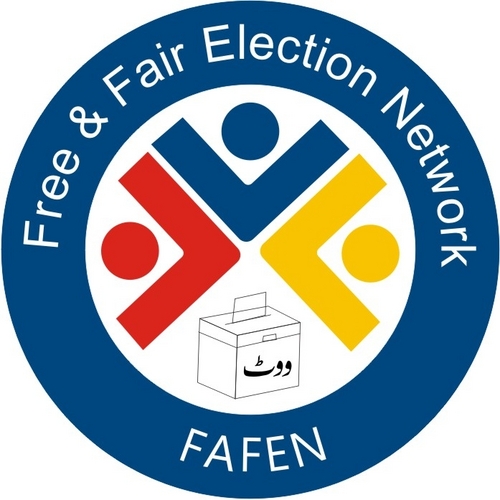 ---
ISLAMABAD: Lawmakers highlighted a raft of issues involving human rights in the previous session by bringing legislative proposals and seeking the government's oversight through questions, according to the Free and Fair Elections Network (FAFEN).

Unlike the previous session, no human rights issue was raised on calling attention notices or motions under Rule 259, it said.

The main issues discussed during the proceedings were related to forced conversion, misuse of blasphemy laws, issues related to minorities, rehabilitation of people affected by the war on terror and violence against women and children. Some of these issues were raised in the last session that remained unaddressed, it said.

Though some human-rights specific legislative proposals were similar as submitted during the last session, there was a new bill "the Hindu Marriage Bill-2016" providing for solemnisation of marriages.

For some time now the community has been demanding a law for registration of their marriages. However, this bill could not be introduced despite being on the agenda twice. Bills on the protection of minorities and minorities' rights commission, pending since last session, were deferred again. A bill providing for the rehabilitation and welfare of disabled persons was also dropped due to the absence of relevant lawmaker.

The lawmakers also highlighted human rights issues during question-hour by asking seven questions related to forced conversion of religious minorities, violent crimes against women, establishment of minorities commission, rehabilitation of families affected by military operations, Pakistanis stranded in Saudi Arabia, misuse of blasphemy laws and the status of refugees in the country.

A number of legislative proposals were dropped or deferred while several standing committee reports could not be presented due to the absence of relevant lawmakers. The private members agenda also became casualty of low attendance. The treasury legislation focused on taxation, security and agriculture while the private members' legislative proposals were concerned with transparency, accountability, human rights and matters of federation.

Upper House agenda

The last Senate session was concluded without any legislation and adopted two supplementary resolutions on the agenda. A total of 11 bills appeared on the agenda of which nine bills remained unaddressed.

Two bills, including the Pakistan Engineering Council (Amendment) Bill, 2016 and the Criminal Laws (Amendment) Bill, 2016, were referred to the relevant committees.

The upper house witnessed presentation of 18 reports of various committees of which one was of the functional committee on Human Rights on the Protection Against Harassment of Women at Workplace (Amendment) Bill, 2016.

Two supplementary resolutions were adopted by the house which were about paying tributes to the sacrifices of the armed forces on Defence Day and condemning terrorism in Quetta and Mardan.

Published in The Express Tribune, September 12th, 2016.
COMMENTS
Comments are moderated and generally will be posted if they are on-topic and not abusive.
For more information, please see our Comments FAQ