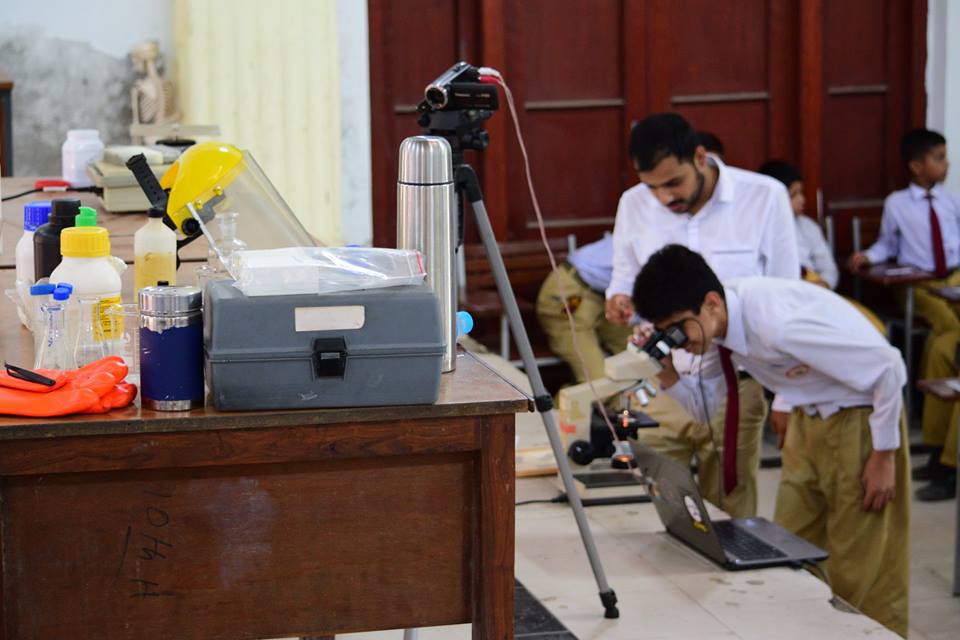 ---
LAHORE: As part of its National Science Movement, the Khwarizmi Science Society (KSS) organised a science exploration session at historic Government Central Model School on Friday.

The session featured motivating lectures and practical demonstrations emphasising the importance of science education and that it could be taught using interesting and motivational techniques.

KSS president Saadat Anwar Siddiqi demonstrated the properties of superconductors by levitating them in mid-air, and the evanescence of liquid nitrogen. He also apprised students of artificial bones and biomaterials and how developing indigenous solutions was vital to address Pakistan's problems like dealing with natural calamities and accidents.

KSS executive member Kumail Abbas showed the students how a chemical fountain is built, reacted sodium with water to produce hydrogen gas, and revealed mind-boggling patterns of sand on a vibrating plate formed due to resonance. Dr Asma Shah from COMSATS showed interesting insect and animal slides on a microscope.

Government Central Model School Principal Abdul Haq and Headmaster Tahir Chisti lauded KSS's and their partner Alif Ailaan's efforts towards the popularisation of science.

Published in The Express Tribune, September 12th, 2016.
COMMENTS
Comments are moderated and generally will be posted if they are on-topic and not abusive.
For more information, please see our Comments FAQ