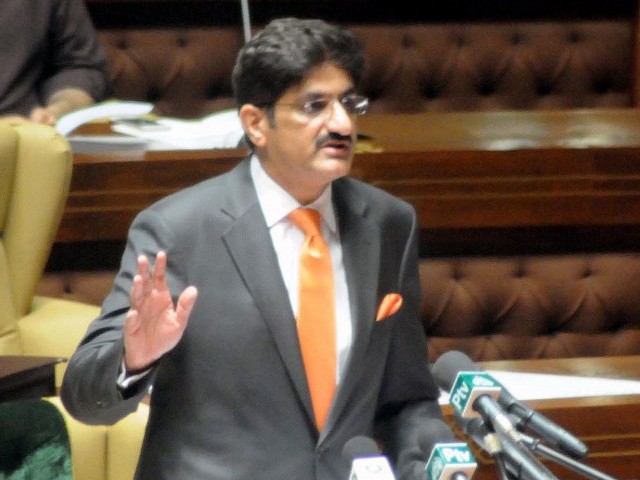 ---
KARACHI: Chief Minister Murad Ali Shah, after declaring an `education emergency' in the province , has decided to bifurcate the education and literacy department into two - school education and college education - so proper concentration can be given from primary to the college level.

The decision was taken at a meeting the CM presided over on Friday.

Briefing the meeting, education secretary Fazlullah Pechuho said there are 45,447 schools in the province where over 145,000 teaching and non-teaching staff is working.

On this, the CM said that it is not possible for a single secretary to look after schools and colleges simultaneously. "I want special and similar focus on school and college education, therefore the education department is being bifurcated into two," he said, directing the chief secretary to take necessary measures to implement the decision.

Shah said he had reports stating that some schools have extra teachers while most others are short on staff.

Taking a policy decision, he directed Pechuho to send the teachers back to the union councils for which they were appointed. "Rationalisation of staff is very important for smooth activities," he said.

Data collection

The CM also directed the education department to start collecting data of schools across the province to "help to assess their viability."

"The mukhtiarkar must visit primary schools, the assistant commissioner secondary schools and the deputy commissioner colleges in their respective jurisdictions," said Shah. Apart from this, he constituted another monitoring committee comprising the local MPA, district council chairman and deputy commissioner to look after the performance and progress of schools, constituency-wise.

He also directed the education department to set enrolment targets for each school.

The chief secretary was also tasked to make necessary amendments in rules so every provincial service officer has to work for one to two years in the administration of the education department.

"I am giving you my powers, support and backing. Now you have to work so I hear from the civil society and social media that schools have started working," he said to the participants.

He also emphasised on the need of teachers' training.

Vacancies

The CM was informed that there are 2,000 vacant positions of headmasters across the province. The process to select 1,080 headmasters/mistresses has been carried out through IBA but the appointments have not been made so far. Shah approved the recruitment and directed the education department to fill the remaining vacancies.

He also gave his transfer/posting and disciplinary power of grade-20 officers of the education department to the minister, saying, "I am surrendering my powers to ease your work. Now move on a fast track to post genuine officers and take disciplinary against undisciplined and lethargic ones." The meeting was attended by education minister Jam Mehtab Dahar, chief secretary Siddique Memon, Pechuho, additional chief secretary (development) Mohammad Waseem, principal secretary Naveed Karman Baloch and others.

Published in The Express Tribune, September 10th, 2016.