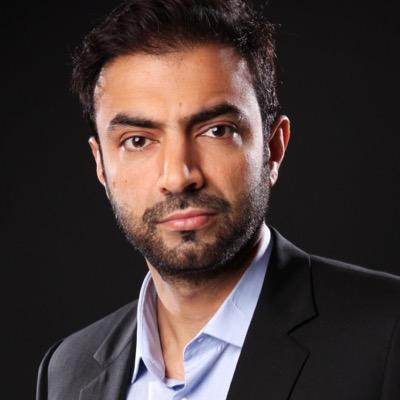 ---
ISLAMABAD: The government has accelerated the process of obtaining Interpol's red warrants against self-exiled Baloch separatist leader Brahamdagh Bugti, who currently resides in Switzerland.

The Balochistan Police Department has contacted the interior ministry for acquiring the required identification documents of Brahamdagh in order to complete the 'Red Notice' application requirements for Interpol, documents available with The Express Tribune suggest.

Brahamdagh Bugti is a traitor: Sanaullah Zehri

After the completion of the required paperwork, Pakistan would formally contact Interpol for issuing a Red Notice against Brahamdagh for his extradition to Pakistan.

Interpol notices are international requests of cooperation or alerts allowing police in member countries to share critical crime-related information. In the case of Red Notices, the suspects are wanted by national jurisdictions for prosecution or to serve a sentence. Interpol assists the national police forces in identifying and locating these wanted people for lawful action.

According to preliminary identification details submitted by the Balochistan police, the 33-year-old chief of the banned Baloch Republican Party (BRP) is known in his close circles as "Sahib".

Brahamdagh came to prominence again recently after he appreciated Indian Prime Minister Narendra Modi's recent remarks on Balochistan that Islamabad had officially denounced, terming it an "intervention in Pakistan's internal affairs".

"Recent anti-Pakistan statements of Brahamdagh have forced the country to seek his arrest through Interpol," a senior official of the Federal Investigation Agency (FIA) said seeking anonymity.

Resolutions passed: Balochistan PA slams Modi, Altaf

The Balochistan government has been tasked with completing the requirements for the Red Notice application for its submission to Interpol, he added.

According to Balochistan police, Brahamdagh has two wives named Laila Bibi and Shuli Bibim and four children. He hails from the Raheja Bugti tribe and is operating the Baloch Republican Army network from Switzerland. He is the grandson of former Balochistan chief minister Nawab Akbar Bugti, who was killed in 2006 during a controversial military operation in Kohlu.

He fled to Afghanistan during the operation and moved to Switzerland when Pakistan asked Kabul to hand him over in 2010.

In Switzerland, he sought political asylum in 2011 but his request was turned down in January 2016, citing Islamabad's decision of declaring him a "terrorist" wanted for multiple attacks.

"The Balochistan Home Department is expected to officially request within a month the federal interior ministry to move the request for Interpol red warrants," FIA official said.

Former Afghan president 'appreciates' Modi for highlighting Balochistan issue

He said a provincial court had already declared Brahamdagh a "proclaimed offender" while issuing his arrest warrants. "Pakistan has solid legal grounds and supporting evidence to seek his arrest through Interpol," the official added.

Five separate cases under sections 120, 121, 123, and 353 of Pakistan Penal Code have been registered against Baloch separatist leaders, including Brahamdagh, Harbiyar Marri and Banyuk Karima Baloch, for allegedly supporting Modi's statements.

Cases were registered under the charges of "concealing design to commit offence punishable with imprisonment", "waging or attempting to wage war or abetting waging of war against Pakistan", "concealing with intent to facilitate design to wage war", and "assault or criminal force to deter public servant from discharge of his duty".

Published in The Express Tribune, September 2nd, 2016.
COMMENTS (17)
Comments are moderated and generally will be posted if they are on-topic and not abusive.
For more information, please see our Comments FAQ