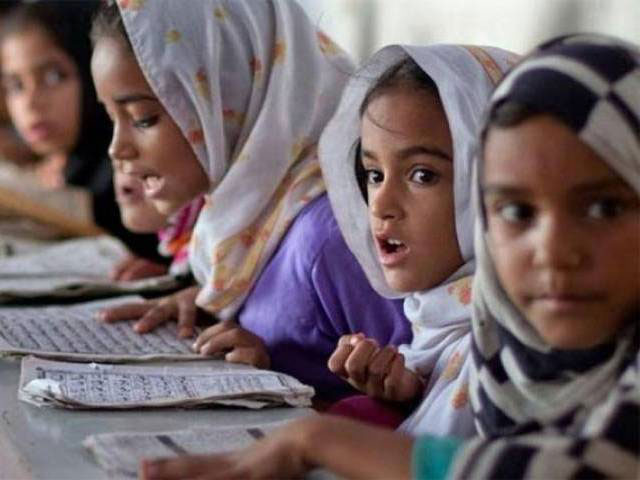 ---
MINGORA: Students heaved a sigh of relief as a large number of girls schools that had been demolished by militants nearly a decade ago were reconstructed in Matta tehsil in Swat.

The decision to reopen them has been taken by the government. A diverse menu of facilities will be provided at these institutes to ensure access to quality education.

For many girls in Swat, dreams of further education will remain just that – something they mark on an unattainable wish list.




Prior to Operation Rah-e-Rast in 2009, militants dealt a critical blow to education by destroying schools in the valley and imposing a ban on the education of girls.

Nonetheless, with time, militancy and extremism took a backseat to a struggle for normalcy.

The morning gong was once again heard as many schools were reopened. However, girls were reluctant to go back to school.

Wave of optimism

The decision to reconstruct schools in Matta brought a new wave of optimism.

Nargis Khan, a student at Government Girls Middle School (GGMS), recalls the doom and gloom of her life when the sound of militant's gun was heard in the region.




"I was a student of class three when my school was demolished by militants," she tells The Express Tribune. "When I heard that my school was being demolished and a ban had been imposed on girl's education, I couldn't hold back my tears." Nargis says the wave of militancy in the region compelled her family to move to Karachi.

"I was enrolled at a school in Karachi along with the rest of my siblings," she says. "However, I was never at ease as I always missed my school in my native village."

Nargis is delighted that she can now attend her school in
Matta tehsil.

"I want to become a teacher and serve humanity," she adds.

Ulfat, another student at GGMS, aspires to become a doctor.

"Militancy in our area is over," she says. "There is no longer a threat to the education of girls. My school now has plenty of facilities to ensure that we get an education."

"We had 250 students when the school was demolished in the winter of 2008," the school's headmistress says. "Now, we have 450 students. This is a positive sign."

At least 250 schools were either destroyed or damaged in Swat district during the years of mayhem in the valley. Matta tehsil was the particularly affected area as all government-run schools were destroyed.

Starting from scratch

Provincial Reconstruction Rehabilitation and Settlement Authority Spokesperson Taimur Ali said the K-P government has constructed more than 100 schools in collaboration with USAID.

"Similarly, 47 schools have also been constructed in militancy-hit areas with the assistance from the UAE," he said. "It has also initiated the construction of schools and various development projects."

Published in The Express Tribune, August 29th, 2016.
COMMENTS (1)
Comments are moderated and generally will be posted if they are on-topic and not abusive.
For more information, please see our Comments FAQ