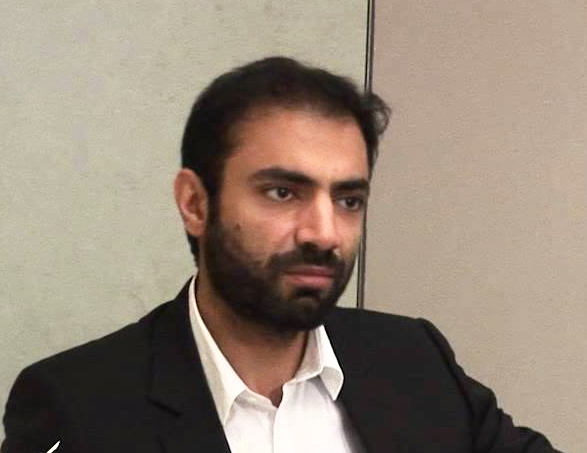 ---
QUETTA: "We have proof that India is using a 'neighbouring country' as a launching pad to stoke terrorism in Pakistan, especially in Balochistan," Chief Minister Nawab Sanaullah Zehri said on Saturday.

Brahamdagh Bugti is a traitor: Sanaullah Zehri

"The Indian prime minister spewed venom against Balochistan and revealed his nefarious designs in a failed effort to divert attention from his government failure to quell increasing protests in disputed Kashmir," Zehri said while speaking as chief guest at a 'Pakistan Stability International Gujjar Convention" in Islamabad. Attendees included MPs, politicians and people hailing from different segments of life.

The chief minister was referring to the August 15 speech of Narendra Modi in which he claimed that he received 'thank you' messages from Balochistan for throwing spotlight on alleged rights abuses in the province. "We have proof that India is fuelling chaos in Balochistan and bankrolling people like Brahamdagh Bugti," Zehri said.

He also dismissed Modi's toxic effort to draw parallel between the situation in disputed Kashmir and Balochistan. "One hundred per cent Kashmiries support freedom from India, while the situation is completely different in Balochistan which is abundantly evident from the widespread protests against Modi's statement," Zehri said.

Balochistan is an important part of Pakistan, the chief minister said. "Pakistani Army is our own army and we cannot tolerate India or any other country interfering in our internal affairs."

Speaking about a myriad challenges faced by the country he said: "The biggest challenge confronting the country is terrorism. We have accepted the enemy's challenge because we have trust in our capability [to defeat the enemy's designs]," he added. "Today, there is complete harmony between political and military leaderships. We have frustrated conspiracies of the enemy."

Zehri said the future of Balochistan and Pakistan was linked with the multibillion-dollar China Pakistan Economic Corridor (CPEC) which would be a game changer in the region. "Balochistan and Gwadar port have key positions in CPEC," he added.

Resolutions passed: Balochistan PA slams Modi, Altaf

The chief minister also spoke about the long struggle for restoration of genuine democracy in the country.  "Dictatorships have inflicted irreparable damages on the country," he said. "Relentless struggle of democratic forces helped get rid of dictatorship." He added that the 18th constitutional amendment ensured the long denied autonomy to the provinces, particularly Balochistan.

"Today all political and religious parties are united for the supremacy of parliament and democracy," he added. "In the current circumstances, our country cannot afford political turmoil. We will have to find political solutions to our problems." Zehri was all praise for the leadership of Prime Minister Nawaz Sharif who, he claimed, was striving day and night for the country's development.

Published in The Express Tribune, August 28th, 2016.