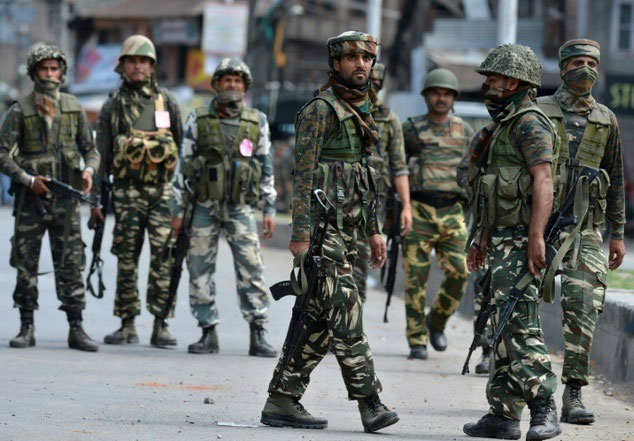 ---
India deployed its border force in India-held Kashmir for the first time in 12 years even as fresh clashes broke out in Pulwama district of the state on Wednesday.

The paramilitary Border Security Force (BSF) troops were brought in the Valley on Tuesday even though curfew was lifted from many parts in capital Srinagar after more than 40 days.

Hospital in Indian-held Kashmir filled with beating, shooting victims

IOK has been on the edge since July 8 when Indian security forces gunned down Burhan Wani, leader of separatist outfit Hizbul Mujahideen.

One youth was killed in fresh violence in Pulwama on Wednesday, said local media reports.

The incident came even as Interior Minister Rajnath Singh embarked on a two-day visit to take stock of the situation in the state,

At least 68 people have been killed and 6,000 injured in clashes with security personnel following Wani's killing.

UN chief condemns Indian Kashmir killings, calls for dialogue

India has urged its security forces to act with restraint as they try to keep protesters off the streets and quell near-daily violence.

Kashmir is at the centre of a decades-old rivalry between India and Pakistan, which rules a northwestern section of the divided region, and backed an insurgency in the late 1980s and 1990s that Indian security forces largely crushed.

A UN human rights official has expressed "deep regret" at the failure of both India and Pakistan to grant access to the separate parts of Kashmir that each runs to investigate allegations of serious human rights violations.
COMMENTS (12)
Comments are moderated and generally will be posted if they are on-topic and not abusive.
For more information, please see our Comments FAQ