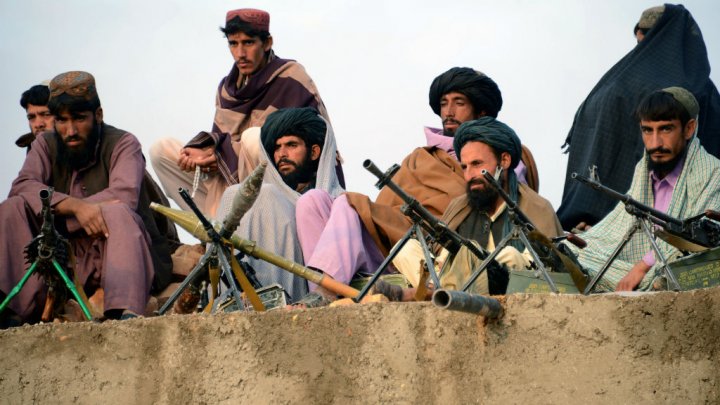 ---
KUNDUZ: The Afghan Taliban on Saturday captured a strategic district in Afghanistan's Kunduz province, near the provincial capital where militants scored their biggest victory in 14 years last September.

The militants, waging a bloody insurgency to topple the Western-backed Kabul government, have intensified their attacks nationwide and tightened their grip on the besieged capital of Helmand province southwest of Kunduz in recent weeks.

Khan Abad district, which is around 30 kilometres east of Kunduz city, fell to the Taliban after they launched a pre-dawn attack on the district centre, according to local officials. "After several hours of fighting the militants overran the district," the district's governor Hayatullah Amiri told AFP, adding that the provincial governor ignored their calls for reinforcements.

Provincial spokesman Sayed Mahmood Danish confirmed the overnight battle, and said security forces were "trying to get back control of the district from the Taliban."

Khan Abad resident Abdul Satar told AFP hundreds had fled their homes amid the fighting. "The residents of the city are worried about their lives and safety. People are fleeing their homes and they have left their shops," he said, adding that roads to neighbouring provinces were closed.

Taliban spokesman Zabihullah Mujahid confirmed in a statement the group's fighters were in control of district and police headquarters.

Meanwhile, a roadside bomb ripped through a civilian vehicle in neighbouring Takhar province killing four people and wounding two others, Sunatullah Temor, a government spokesman for the province, told AFP.

The Taliban briefly captured northern Kunduz city in September last year, the first city to fall to the insurgents in their biggest victory in 14 years of war. The militants were driven out almost two weeks later by Afghan forces backed by US aircraft and Nato soldiers, but it marked the first time since 2001 that the Taliban were able to take control of a major city in the country. After the brief Kunduz takeover, US and Afghan officials insisted that they would not allow another urban centre to be captured.

Earlier this month, the Taliban launched a major offensive in volatile southern Helmand province, surrounding the capital Lashkar Gah, a town of 200,000 inhabitants, but were stopped by Afghan forces supported by American air strikes.

Published in The Express Tribune, August 21st, 2016.
COMMENTS
Comments are moderated and generally will be posted if they are on-topic and not abusive.
For more information, please see our Comments FAQ