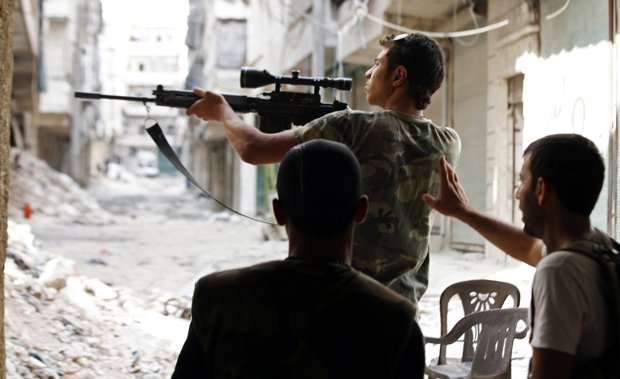 ---
BEIRUT: A suicide bomber detonated an explosive vest on a bus in Syria near the Atmeh border crossing into Turkey late on Sunday, killing at least 15 people and injuring 25 others, some critically, the Syrian Observatory for Human Rights said.

The bus was carrying fighters for Syria's civil war, the observatory reported.

Russian warplanes targeted US, British outpost in Syria: report

Pictures circulating on social media, which Reuters could not immediately verify, showed the burnt out remains of a bus and medics treating injured people.

Turkey's CNN Turk television reported that the explosion took place at the entrance of Atmeh refugee camp in Syria, near the border crossing, citing local sources.

51 civilians killed in Aleppo raids, shelling: monitor

Syria's Idlib province, where Atmeh is located, is a major bastion of the Turkey-backed opposition to President Bashar al-Assad's rule.