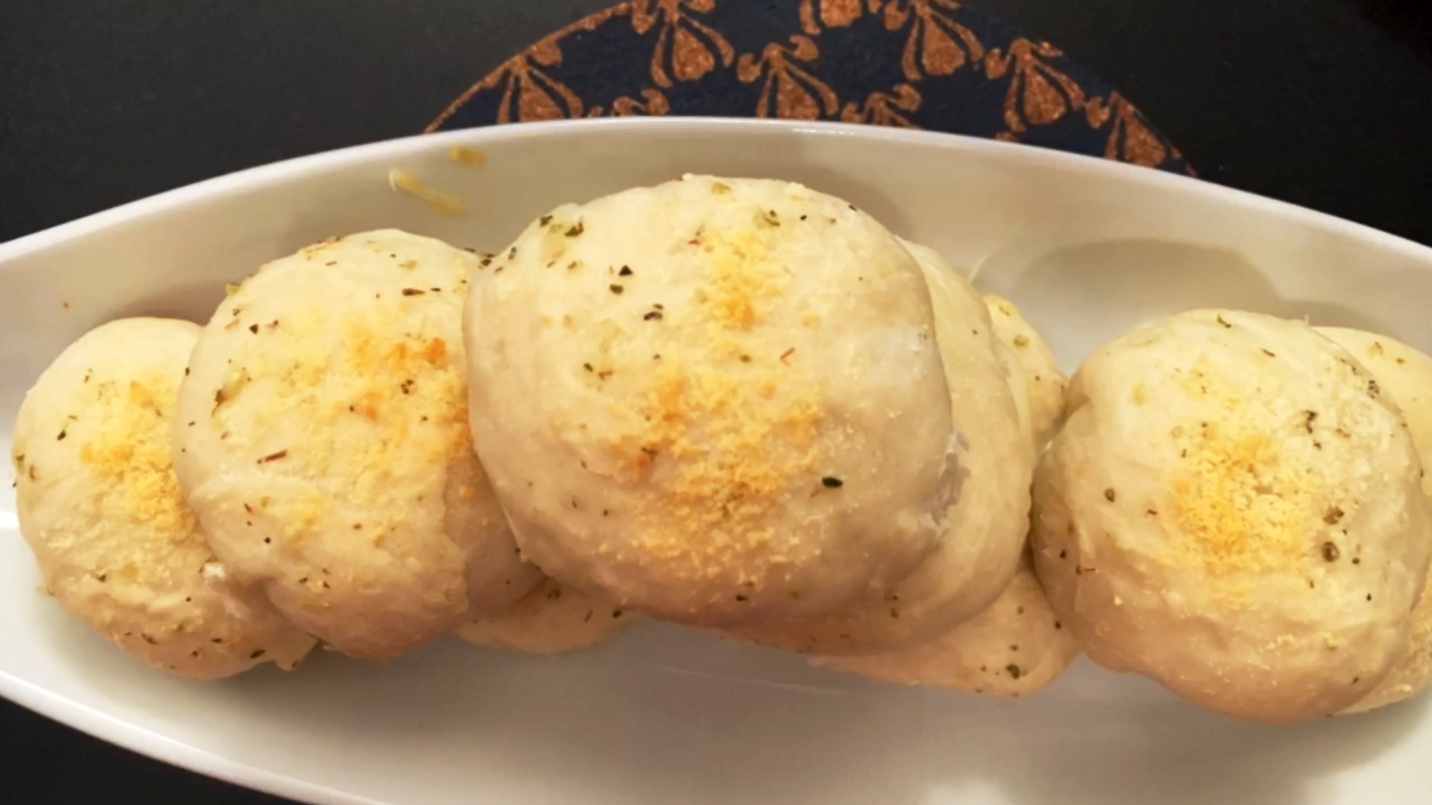 ---
This recipe is a total bomb, hence the name. It's an explosion of flavours in your mouth. It's everything that can tantalize your tastebuds -- garlic, mozzarella, Parmesan and oregano -- all packed in one.

This quick recipe can be served as an appetizer and would be awesome as a picnic snack.

Ingredients

Pizza dough

Butter -- ¼ cup, melted

Garlic paste -- ½ teaspoon

Dried oregano -- ½ teaspoon

Mozzarella -- cubed

Grated Parmesan -- for sprinkling

Method

Make garlic and herb butter by mixing melted garlic butter with garlic and oregano. Set aside. Now cut pizza dough in equal parts and form balls. Now, flatten the ball with hands and put mozzarella in the centre and seal it by pinching the edges together.

Next, place all dough balls in a greased baking pan and brush garlic and herb butter on each one of them. Now sprinkling some grated Parmesan on them.

Bake at 380 degrees Fahrenheit for 20 minutes. Serve with your choice of sauce and enjoy!