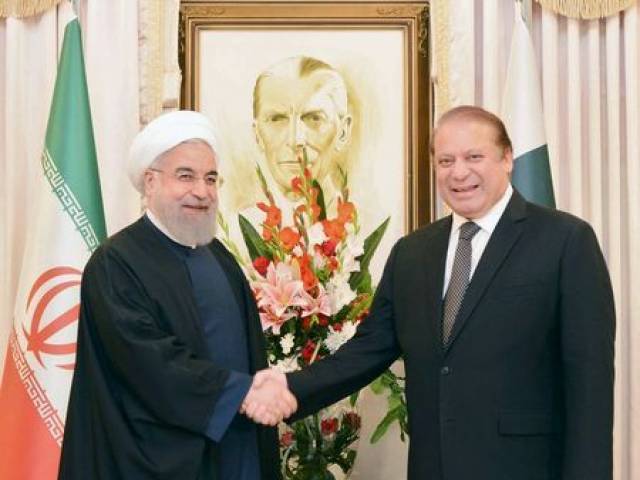 ---
ISLAMABAD: Pakistan and Iran have agreed to collaborate in countering threats posed by an ultra-extremist Middle Eastern terrorist group which has set up a self-styled caliphate across large swathes of land in Syria and Iraq.

Decision to synergise efforts against Islamic State, commonly known by its Arabic acronym Da'ish, was taken during the ninth round of political consultations between the two countries on Saturday in Tehran.

Why Islamic State has been unable to enter Pakistan?

Foreign Secretary Aizaz Ahmed Chaudhry led the Pakistani delegation, while the Iranian side was led by Deputy Foreign Minister for Asia and Pacific Ebrahim Rahimpour.

"It was agreed that close cooperation was needed in countering extremism and terrorism, especially the threat posed by organisations such as Da'ish," the Foreign Office said in statement issued in Islamabad.

Tagged as 'political consultations' the bilateral process started some years back had hit snags for the last two years. The last round of these consultations took place in Islamabad in October 2014.

Islamic State smuggling timber into Pakistan, say Afghan officials

According to the Foreign Office, the two sides held detailed discussions on issues of mutual interest, including political, trade, economic cooperation and security. They agreed on the need for enhancing bilateral cooperation in these domains. They also reviewed the regional situation as well as opportunities offered by enhanced connectivity for transit trade.

Foreign Secretary Aizaz Ahmed Chaudhry also apprised his counterpart of the latest situation in Indian occupied Kashmir. He also called on Iranian Foreign Minister Dr Javad Zarif during the visit.

Published in The Express Tribune, August 7th, 2016.
COMMENTS (4)
Comments are moderated and generally will be posted if they are on-topic and not abusive.
For more information, please see our Comments FAQ