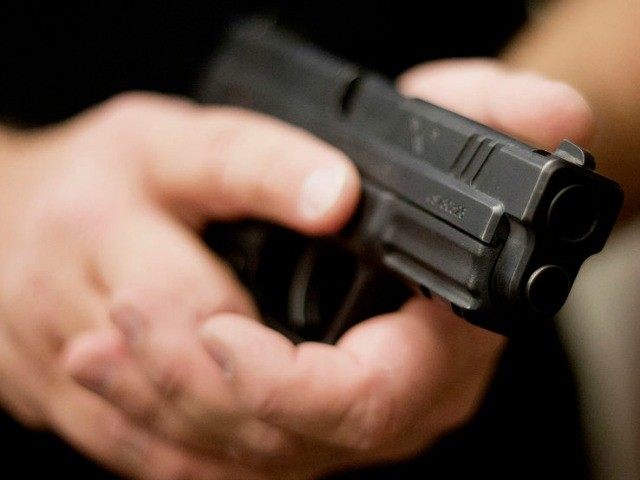 ---
KARACHI: Sindh IG Allah Dino Khawaja urged on Wednesday the citizens to use licensed weapons for self-defence against criminals.

"The citizens can use their licensed weapons for self-defence. One will definitely resist and use their licensed weapon if robbers entered their home," said Khawaja, while talking to the media at the Central Police Office (CPO). Khawaja was parsing efforts of a citizen, Y*, who had recently shot robbers in a Nazimabad neighbourhood.

Citizens Against Weapons — campaigning for a peaceful city

Two robbers were critically wounded and later, succumbed to their injuries at Abbasi Shaheed Hospital a few days ago when they were trying to loot Y* in Nazimabad within the limits of Rizvia police station. Y* shot them with his licensed pistol.

Terror bids averted: Huge weapons cache found in vehicles at two pickets

Khawaja praised the efforts of Y*and rewarded him with Rs50, 000 in cash. "The culprits behind the targeted killings of the two military soldiers in Saddar area could have been caught if the citizens cooperated that day," said Khawaja.

Published in The Express Tribune, August 4th, 2016.
COMMENTS (2)
Comments are moderated and generally will be posted if they are on-topic and not abusive.
For more information, please see our Comments FAQ