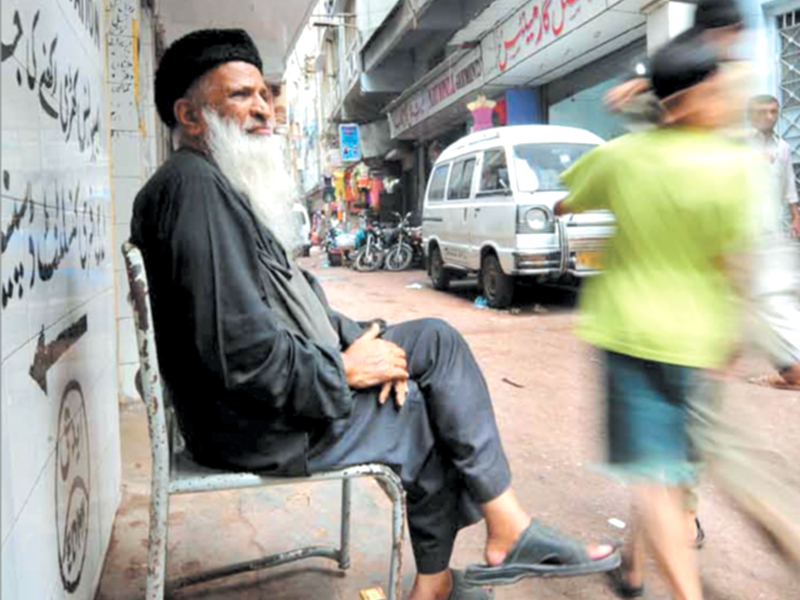 ---
KARACHI: "Abdul Sattar Edhi's place remains unchallenged, as of today," says Edhi Foundation spokesperson Anwar Kazmi as he breaks the ice while sitting comfortably in his office near Karachi's Merewether Tower,

Explaining his statement, Kazmi says Edhi, who passed away last month, donated his pair of eyes to two people who can now see.

The Grand Mufti of al Azhar University, the Grand Imam of Kaaba and many great clerics in Pakistan supported this cause and said the donation was 'not un-Islamic'.

When a French photographer was humbled by Abdul Sattar Edhi

"But there are others, so-called Maulvis – who try to tarnish his name just because of sheer jealousy –to sabotage the work of providing relief to the suffering humanity. But really, there is no basis of their accusations and this negative image won't last for long," he adds.

But Kazmi does not deny when asked if there are issues that require to be sorted out like a dip in donations.

"People in general, you see, have trust issues. They inquire, 'Edhi is no more. Now what?' Negative propaganda against his name and fatwas have not only left a dent on Edhi's name but also on the foundation itself."

Kazmi says the entire Edhi network, is meant to serve Pakistanis in need, wherever they are residing.

"If Edhi begged on the streets it was mainly to call out to people for their participation in donation. He did it for people not for his own self. Never," Kazmi says.

In between phone calls that he answers, Kazmi remains clear in his observation.

"Edhi sahib followed four principles that of simplicity, truth, hard work and punctuality and Faisal Edhi too adopted these qualities during his time and follows them today."

He says Edhi had been grooming his son Faisal Edhi for the past 25 years to take over his work.

"Faisal also keenly learnt from him. Edhi sahib gave him a complete set-up, hence there is an established network, but this network requires improvement in this day and age," he adds.

Kazmi even says fatwas have even been hurled against the Edhi Foundation for placing a cradle outside Edhi centres across Pakistan.

KDA proposes renaming University Road after Edhi

"What wrong have these infants done? Tell me? A few of them may be illegitimate; but it's the couple's sin not the children's. These young souls cannot be allowed to be left in open field with no one to look after them.  Is it wrong to deny these young ones their rights to survival?" he asks, adding that most of these children are not even illegitimate.

"Mind you, sometimes a very poor person has six daughters already at home. After birth of another daughter, he chooses to place her in an Edhi's cradle because he can't provide for her well-being.

"Sometimes those placed in the adoption centre are the children who run away from their homes. We launch campaigns throughout the year searching for missing children's families," he says.

This year alone, 60 children ran away from their homes and we located about 48 of them and sent them back to their homes. However, when a child runs away, parents rarely accept him back as they are prone to commit that act again, he adds.

Besides, a facility is there to look after widowed women and girls suffering from domestic violence.

"We don't pay them a stipend; however, they live here as long as they wish to and are provided shelter, food and clothing," he says.

Published in The Express Tribune, August 2nd, 2016.