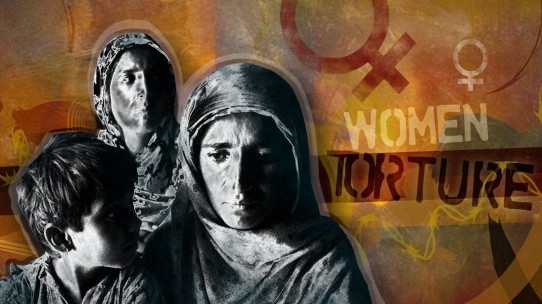 ---
KARACHI: Cases of violence against women are on a constant rise in rural areas of Sindh, suggests data compiled by three help lines for women working in Hyderabad, Sukkur and Larkana.

Project Coordinator of interior Sindh women helplines Samreen Naz has said that these figures were just based on the complaints received by the helplines, while the actual number of violence against women cases was very high.

According to the compiled data during the year 2009:

248 cases of physical abuse were reported from Larkana, 71 from Sukkur and 19 from Hyderabad.

11 cases of rape/gang-rape were reported from Sukkur and two from Hyderabad.

150 cases of mental torture of women were recorded in Larkana, 403 in Sukkur and 65 in Hyderabad.

46 cases of forced prostitution were recorded in Hyderabad and 15 in Sukkur.

179 cases of forced marriage/child marriage were noted from Larkana, 26 from Sukkur and 29 from Hyderabad.

The cases of dispute over property involving women were 110 from Larkana, and 15 each from Sukkur and Hyderabad.

59 cases of women trafficking were reported during the year 2009, of which 55 belonged to Larkana and 4 to Hyderabad.

110 women in Hyderabad reported they received threats, while two such complaints were reordered from Larkana.

10 cases of sexual harassment of women were recorded at Larkana, three at Sukkur and 20 at Hyderabad, while 33, 1, and 4 four cases of workplace harassment were at Larkana, Sukkur and Hyderabad, respectively.

53 cases of illegal confinement of women were reported in Larkana, 19 in Sukkur and 12 in Hyderabad, while seven cases of confinement by family were found in Larkana, 26 in Sukkur and 18 in Hyderabad.

Sukkur helpline recorded three cases of murder of women. Larkana helpline noted six cases of attempt to murder, while 19 and seven such cases were also reported from Sukkur and Hyderabad, respectively.

Six Karo-kari cases were reported from Larkana and eight from Hyderabad.

The three help lines were established for women survivors of violence, abuse and exploitation in interior Sindh in 2008, by Madadgaar in collaboration with the Gender Justice Protection Project (GJP)-UNDP.
COMMENTS
Comments are moderated and generally will be posted if they are on-topic and not abusive.
For more information, please see our Comments FAQ