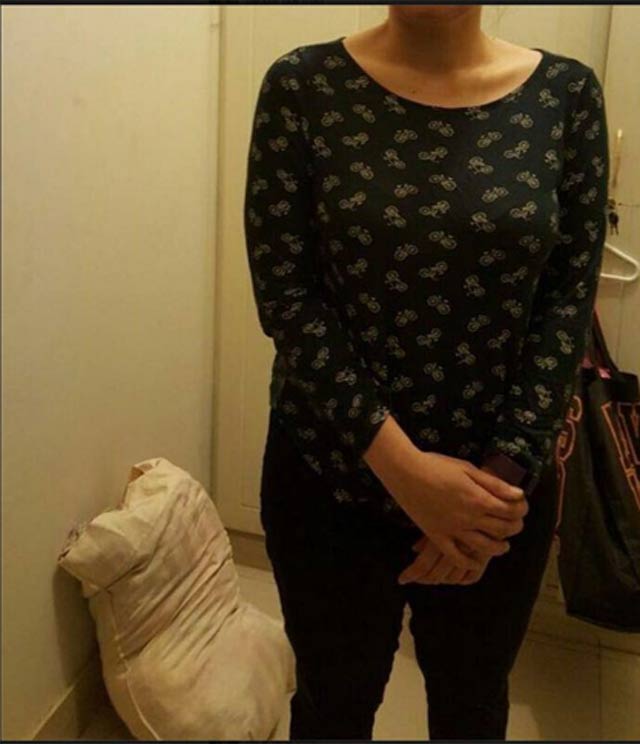 ---
KARACHI: A young woman was harassed for her 'inappropriate attire' by a middle-aged woman outside Agha's Supermarket in Clifton on Sunday.

MJ*, who refused to share her identity, was leaving the supermarket when the accused woman, whose name is not known, approached her and asked if she was a foreigner. When she replied 'No', the woman asked her if she was Muslim. "I hesitantly said I am and immediately followed it by asking what if I wasn't?" wrote MJ in a Facebook post that has become viral since Sunday.

Christian woman claims she was sexually harrassed to avenge Muslims girl's elopement

According to MJ, the woman 'went on a rampage'. She told her she should be ashamed of what she was wearing - MJ wrote she was wearing full sleeves shirt and loose pants - especially during Ramazan. "I told her if her lecture was finished she should leave and then ignored her," wrote MJ, adding that the woman continued harassing her. "[She] told me women like me who hang around 'without clothes' are a threat to her husband, sons and brothers to which I told her that those men should not look at women like me [sic]."

MJ claimed the woman continued to touch her during the conversation despite her requests. The woman even mentioned that she knew her car licence plate and that it is blue in colour and that only God can save her now. "She also said that people like her were sent in this world to fix people like me and that it was her duty to God," MJ wrote on Facebook.

She warned the woman of calling the police and she eventually backed off. MJ wrote down her licence plate number, hoping to pursue legal action against the woman.

MJ complained to the police and they were able to track down the accused woman and summoned her to the police station. While the woman did not show up, her husband - who MJ described as fairly decent, educated and definitely more moderate' compared to his wife - came and apologised for his wife's behaviour. He insisted on wrapping up the issue amicably.

MJ agreed to compromise on the condition that the accused woman come and apologises to her. Otherwise, she warned of registering an FIR against her.

Fashion designer faces claims of verbal, physical abuse against client

Nearly 30 minutes later, the man brought his 'smiling' wife to the police station. She claimed that she approached MJ after she heard two guys passing comments about her. She refused, however, to give a written apology which infuriated MJ. Eventually, her husband convinced her to write an apology. "I apologise for the incident that happened yesterday," the woman scribbled on a piece of paper.

Hesitant to speak up

Despite narrating her entire ordeal through a public post on Facebook, MJ was scared to share her identity with The Express Tribune. She insisted that the matter has been resolved amicably and she does not want to highlight it further. Since then, the public post has been taken off Facebook.

Nevertheless, she left the following advice for other women who may face similar ordeals: women like these 'incite hate and terror and their modus operandi is simple, scare girls who are easy targets, alone or without the company of someone who would stand up for them'. She advised other women to 'be vigilant and careful not scared and oppressed'.

TV artist Anoushey Ashraf, who is friends with MJ, shared with The Express Tribune that her friend handled the matter in the best way possible as no one has a right to force his/her beliefs onto someone else. "We want to live in a free country," she said.

Clifton police were unable to confirm details of the compromise. MJ mentioned a policeman, Usman Siddiqui, helped her deal with the law enforcers. Meanwhile, SSP Dr Farooq was unavailable for comments despite repeated attempts.

*Name withheld to protect identity

Published in The Express Tribune, June 30th, 2016.