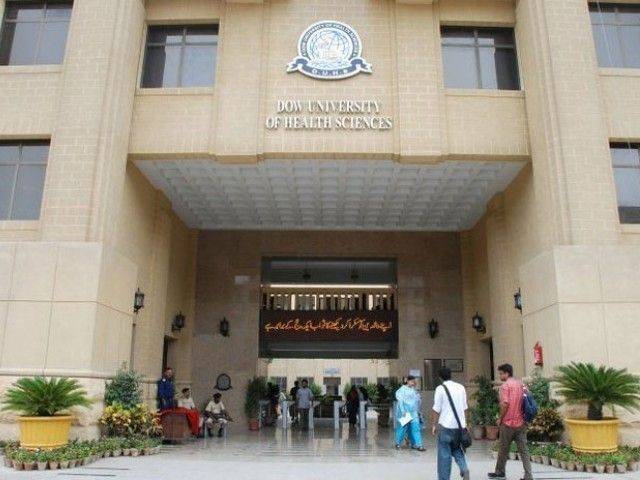 ---
KARACHI: The appointment of Prof Dr Khawar Saeed Jamali as pro-vice-chancellor (PVC) of Dow University of Health Sciences (DUHS) has raised many concerns among university bodies and associations.

Federation of All Pakistan Universities Academic Staff Association's (Fapuasa), Sindh, president Dr Shahnawaz Talpur and Fapuasa secretary general Dr Shakeel Farooqi had extended their support to the Pakistan Medical Association's (PMA) in their protest against the appointment.

The PMA raised concerns on the appointment of the PVC in an 'unmeritorious and unlawful manner'. PMA general secretary Mirza Ali Azhar told The Express Tribune that the appointment of the PVC is politically influenced and that there are many faculty members who are senior to Dr Jamali in the university and, hence, deserve the post.

"Dr Jamali was promoted to professor some months ago from the general cadre and such appointments are discouraging for the deserving candidates," he said, adding that Dr Jamali is said to be the brother of Chief Justice of Pakistan Anwar Zaheer Jamali. Azhar also added that Dr Jamali's promotion in general cadre is unlawful and politically influenced.




Dr Talpur said that after the 18th Amendment, the administrative matters of universities have been affected badly as there is unnecessary involvement from the Governor House in the matter of university appointments.

Dr Farooqi and Dr Talpur stressed that the orders of the appointment of the DUHS PVC should be taken back immediately and it should be made according to the laid down laws. They also demanded the removal of the PVC appointed at Shaheed Benazir Bhutto Medical University, which they also said is unlawful. The summary for the appointment of Dr Jamali was sent on June 3 to the Governor of Sindh by universities and boards secretary Dr Iqbal Durrani. The summary states that according to the Sindh Universities Laws (Amendment) Act, 2013, which deals with the appointment of PVC, the government appoints the PVC.

Dr Durrani said the appointment of the PVC is lawful but Dr Jamali's promotion as professor may have been due to some influence from Governor House. "The matter will be handled by the chancellor," he added.

Published in The Express Tribune, June 13th, 2016.