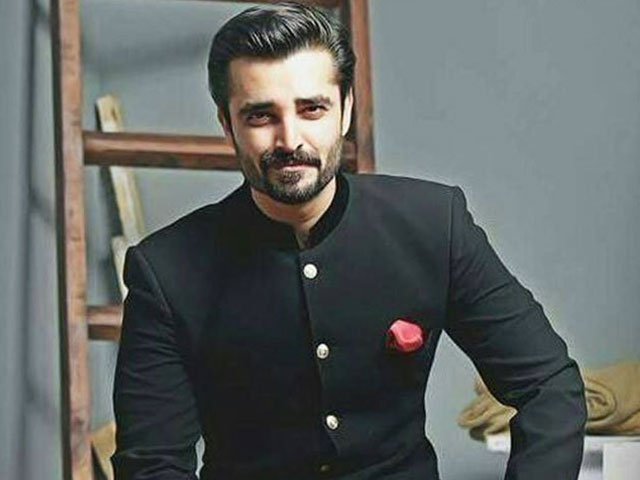 ---
Hamza Ali Abbasi has arrived everyone. Practice makes perfect. After numerous social media posts that only received the ire of many, Hamza has finally done something many in his position wouldn't dare to -- question the oppression of Ahmadis.

The actor and social activist questioned the oppression of Ahmadis on national TV. Revealing that he will discuss the Ahmadi community and blasphemy laws at the end of Ramazan in more depth, Hamza addressed the government's involvement in deciding who is Muslim, and who isn't.

Hamza Ali Abbasi is hosting a Ramazan transmission and here's what we're NOT expecting

The Jawani Phir Nahi Aani star explained that he has spoken in favour of Ahmadis in the past, leading to people believing that he is Ahmadi.

"The community is being suppressed but if you talk about it, people say 'You're from that community that's why you're saying this,'" revealed Hamza.

He further clarified, "I am not an Ahmadi, I am a Sunni Muslim."

Political activist Jibran Nasir took to Facebook to applaud Hamza for starting a discussion "on this topic which is violating fundamental rights of hundreds of thousands of Pakistani Ahmadis."




Sadqay Tumhare actor Adnan Malik also took to Facebook to commend Hamza's efforts.

"Well done Hamza Ali Abbasi! Tackling very important issues during Ramazan! (Unlike other shows that are rewarding greed and competition)," wrote Adnan.

Anti-Ahmadi campaigners demand Ramazan bazaar's relocation

This is not the first time the star has addressed the issue. Hamza took to Facebook last year to defend the oppressed community.




Here's Hamza tackling the issue:



What are your thoughts?


COMMENTS (48)
Comments are moderated and generally will be posted if they are on-topic and not abusive.
For more information, please see our Comments FAQ