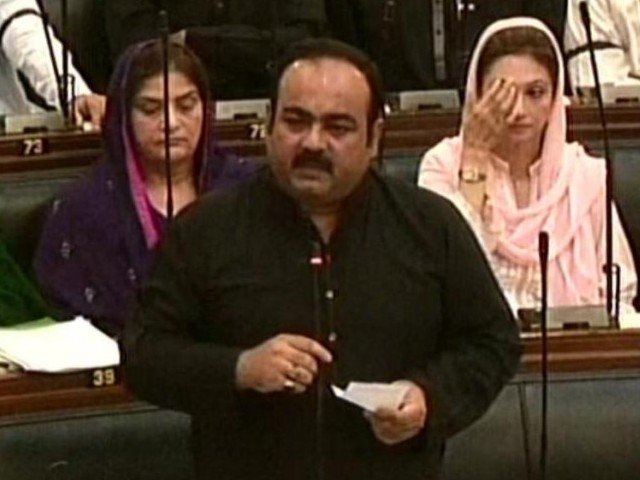 ---
KARACHI: Opposition parties in Sindh Assembly rejected the budget and said that it was anti-people and a jugglery of figures.

Opposition members shouted slogans of 'No no, go go, shame shame' as finance minister Murad Ali Shah presented the budget on Saturday. "This is not Empress Market so please don't disturb the house," speaker Agha Siraj Durrani warned.

After the session, the joint opposition, led by Muttahida Qaumi Movement lawmaker Khawaja Izharul Hassan, said that the government has given no relief to the poor. "The budget has been made for the luxury of [Pakistan Peoples Party] PPP ministers," remarked the opposition leader. He said that the PPP government was being run on 100% commissions and kickbacks. "Earlier, the PPP government was defamed because of 10%, but now it has gained distinction of becoming a 100% corrupt government," he said, adding that no mega-scheme has been announced for rural Sindh.

Demanding rights: Water crisis in Karachi draws protesters out on the streets

Hassan said that those ministers are running the government who are wanted by National Accountability Bureau in corruption cases. "We want to ask why public money is being misused by holding cabinet meetings abroad," he said, referring to the PPP ministers' meeting in Dubai.

The opposition leader was of the view that the price of consumer items, including fruits, vegetables and ration, have touched a new high and the government has given no relief to the people in the holy month of Ramazan. "I will say that it is mafia budget that will again be consumed by corrupt officials," he said.


Published in The Express Tribune, June 12th, 2016.