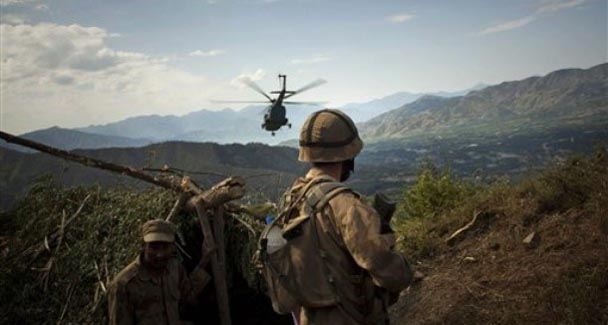 ---
ORAKZAI: At least 26 militants were killed in clashes in the Orakzai agency on Thursday.

Fifteen militants have been killed in clashes with security forces in Dabori area of the agency.

Six other militants were killed while three were injured in clashes with tribesmen in the Sarra Garah area, while five more militants were killed earlier today after troops retaliated to their rocket attacks in the Kalaya area.

A security officer was also injured in the retaliatory firing.

Meanwhile, security forces have strengthened their control on the Satoori Khel, Anjani and other areas of the lower Orakzai agency.
COMMENTS
Comments are moderated and generally will be posted if they are on-topic and not abusive.
For more information, please see our Comments FAQ