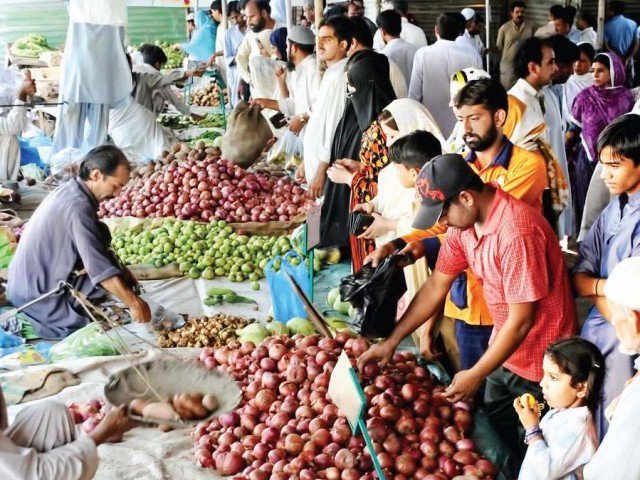 ---
ISLAMABAD: Eight Ramazan sasta bazaars have been established in rural and urban areas of the capital for provision of essential commodities to the citizens at reduced rates during the holy month.

The sasta bazaars will start working from the first of Ramazan.

District administration has set up four sasta bazaars in Tarlai, Bhara Kahu, Pakistan Town and Rawat. The Capital Development Authority (CDA) has set up the bazaars in sectors, G-6, G-10, I-9, and H-9.

Meanwhile, the Islamabad Market Committee, in cooperation with traders, will keep rates of fruits and vegetables at the minimum during Ramazan in order to provide relief to the citizens.

Abundant supply of fruits and vegetables will also be ensured. The ICT Administration has also activated price control committees headed by magistrates to keep strict watch over prices of food items and take on the spot action against profiteers.

Meanwhile, the district administration has also fixed the rates of food items in the markets during the month of Ramazan.

Milk will be sold at Rs90/litre, yogurt at Rs105 per kg, samosas (dozen) at Rs168, pakoras per kg Rs210, daal channa (supreme) Rs135 per kg, daal chana (medium) Rs130 per kg, daal moong (moti) Rs150 per kg, daal moong (bareek) Rs135 per kg, daal masoor Rs140 per kg, daal masoor (bareek), Rs150 per kg, daal mash Rs270 per kg, gram flour Rs150 per kg, rice (awal) Rs110 per kg, rice (super new karnal) Rs90 per kg, rice (kainaat) Rs140 per kg, rice (tota), Rs50 per kg, and flour 20 kg bag, will be available at Rs615.

Published in The Express Tribune, June 7th, 2016.