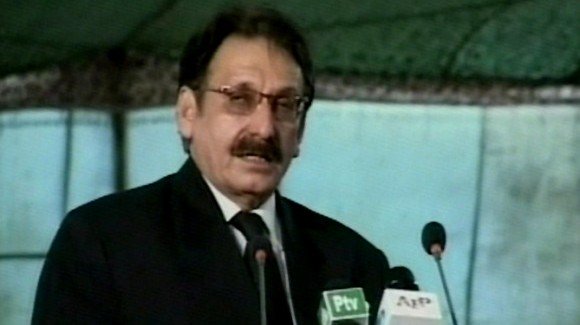 ---
ISLAMABAD: By empowering the executive for the appointment of judges the independence of the judiciary has been "spoiled", Chief Justice Iftikhar Muhammad Chaudhry Wednesday remarked in the judges appointment case.

The three-member bench led by Chief Justice Iftikhar Muhammad Chaudhry and comprising Justice Ghulam Rabbani and Justice Khalil-ur- Rehman Ramday was hearing the appeals filed by six ad hoc session judges of Balochistan. Aslam Chisti, the counsel for the ad hoc session judges, was pleading against the Balochistan High Court ruling in which it declared that the judges should be appointed through the judicial commission. He argued before the bench that these ad hoc session judges should be appointed as permanent judges.

The Chief Justice remarked that there was no such law under which these judges may be appointed on a permanent basis. He remarked that only the judicial commission could appoint them as permanent. In his remarks, the CJ said appointment of judges in lower courts by administration is against freedom of judiciary as mentioned in the constitution. H also observed "We talk about the judiciary whereas we have to save the system as well as the independence of the judiciary".

The CJ added that if they will set aside rules and regulations, then anyone would come to the court and ask to appoint him as a judge and anyone could be appointed as a judge. Justice Ghulam Rabbani remarked that he is very well aware of the process of appointement of judges because he himself appointed eighty three judges in the subordinate judiciary.

The Supreme Court on Wednesday while upholding the decision of the Balochistan High Court, said that the judges can only be appointed through the judicial commission dismissed their appeals.
COMMENTS (1)
Comments are moderated and generally will be posted if they are on-topic and not abusive.
For more information, please see our Comments FAQ