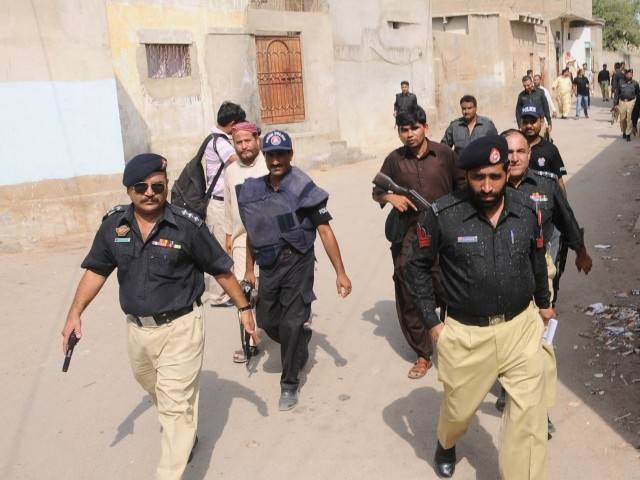 ---
SUKKUR: Ghotki police seem reluctant to register a case against senior officers on charges of killing an innocent man during a raid on March 19.

More than two months ago, Ghotki and Shikarpur police had conducted a joint operation to recover Fazila Sarki, a girl kidnapped from Thull, Jacobabad, over eight years ago. In the raid, three persons, including a minor boy, were killed and five people, including two policemen, were injured.

Khadim Hussain Lolai, uncle of one of the deceased, Sawan Lolai, had filed a petition in the Ghotki district and sessions court stating that on March 19, 2016, a heavy contingent of Shikarpur and Ghotki police raided Aftab Colony on a tip that Fazila has been kept in the house of Jan Mohammad Lolai, son of Moso Lolai. He stated that during the raid, police opened fire on Jan's house, which resulted in Sawan and others coming out of their houses nearby.

According to Khadim, police kept firing indiscriminately, and as a result his nephew Sawan, a minor boy Shahzaib Channa and a passerby Haq Nawaz Ghoto were killed on the spot.

He further stated that Sawan had nothing to with the raid and was a law-abiding citizen who worked at a sugar mill.

Hearing this, the court ordered police to register a case against 16 police officials, including then Ghotki SSP Saqib Sultan Mehmood, Shikarpur SSP Nasir Aftab, then Ghotki A-section police SHO Waheed Murad, Ghotki DSP Ayub Mahar, Shikarpur SHOs Ayub Dogar, Mumtaz Marwat and Ali Shah.

According to news reports, following court orders, Khadim went to A-section police station to lodge an FIR against the police officials on Wednesday but he was sent back on the excuse that the SHO and head constable are not present and was told to come on Thursday.

Assistant head constable at A-section police station Mohammad Khan confirmed Khadim's visit and said an FIR was not registered as the SHO and head constable were unavailable.

An official claimed that police are pressurising the complainant not to lodge an FIR and settle the matter informally. He said that as the complainant is a poor man, he therefore might succumb to police pressure.

Following the March 19 incident, Sukkur DIG had constituted an inquiry committee which, after recording the statements of police officials and locals, had declared police responsible for mishandling the operation.

After the raid, the then Ghotki SSP Saqib Sultan Mehmood had told journalists that armed men from Jan's house had opened fire on the raiding police party, which returned fire, resulting in the casualties.

Published in The Express Tribune, June 3rd, 2016.
COMMENTS
Comments are moderated and generally will be posted if they are on-topic and not abusive.
For more information, please see our Comments FAQ