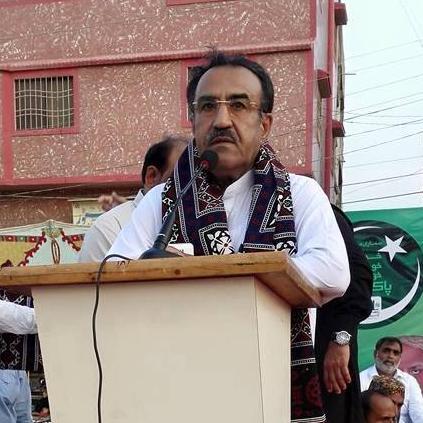 ---
ISLAMABAD/KARACHI: The state minister for communications has had enough. Abdul Hakeem Baloch, the ruling party's only lawmaker from Sindh in the lower house of parliament, finally resigned from his office on Thursday.

In a letter addressed to Prime Minister Nawaz Sharif, Baloch wrote: "The voters in my constituency have serious grievances over the PML-N's governance. Despite my repeated complaints these issues have not been resolved. To save myself from further embarrassment, it has become difficult for me to continue my job. Therefore I resign from my portfolio and surrender the facilities provided to me as a minister of state."

Baloch was given this post in June 2014 and had stepped down last year as well for being a 'toothless minister'. He later withdrew his resignation after the PML-N leadership assured him his 'issues' would be addressed.

"Ever since I joined office, I had been serving as a dummy state minister and no one was ready to accept me or my orders," the PML-N leader told The Express Tribune.He claimed the premier had been heading the communications ministry all along and all orders came from the PM Secretariat.




"When I tried to take some responsibilities, I was asked just to sit silently and enjoy the perks and privileges," Baloch alleged. "I was assured by the PM that development funds will be released for my constituency but later I was refused," he said. "This clearly reflects the PML-N leadership is not at all concerned about Sindh and its people."

Baloch believed the National Highway Authority (NHA), which is an integral part of the communications ministry, got the highest funding, therefore the PML-N leadership did not want to let go of it. Before becoming the communications minister, Baloch served as the state minister railways. But he faced a similar situation and resigned from there as well.

Published in The Express Tribune, May 27th, 2016.
COMMENTS
Comments are moderated and generally will be posted if they are on-topic and not abusive.
For more information, please see our Comments FAQ