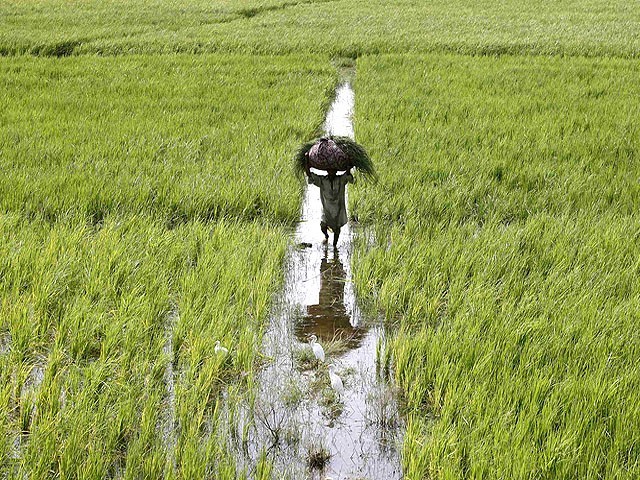 ---
PESHAWAR: In recent months, there have been considerable protests against the government's failure to compensate those affected by the earthquake in October 2015. Recently, the affected population in Chitral decided to cross into Afghanistan to have their grievances addressed.

This reflects another form of migration that is lesser known.

The incident is important because Chitral has been afflicted by several natural disasters. It has been rebuilt thrice since 2010. On Monday, a portion of a bridge in the upper parts of the district was washed away by heavy flooding. It finally collapsed and three people died on the spot.

The infrastructure that remains is also in a bad shape. In its assessment, the government has allocated large sums of money to reconstruct infrastructure. The question that needs to be asked is for how long these efforts will last.




In the south of Khyber-Pakhtunkhwa, the government's own assessment suggests rainfall has reduced by 20% in areas beyond Kohat Tunnel. With depleting water levels and fading prospects of agriculture, there is much to worry about how the government plans to counter the effects of rising temperatures and protect a population that is already in a vulnerable position.

According to the planning and development department, 75% of the population of K-P depends on agriculture and livestock as a source of income and livelihood. Dependence on agriculture is significantly higher in rural areas than in urban ones.

By value, crops constitute about 70% of the agricultural produce whereas livestock rearing is around 30%. However, K-P's rural population is greater than urban areas.

This impact of food security is already a growing concern amongst farmers. When temperatures fluctuate and rainfall becomes more erratic, changes in the type of crop and amount produced will also occur.

The frequent infestation of insects because of excessive humidity has not even been thought of as yet.

The class divide that already exists to a varying degree within K-P and to a large extent the rest of the country is growing. It is not only economic migration that is taking its toll. On the contrary, the larger problem is the disappearance of agricultural land that fulfils food requirements of the province.

At this juncture, statistics appear scanty and research much too preliminary to be of any use. However, work has gone into assessing the impacts of climate change. It is evident that class divide in the society, previously an outcome of unequal allocations of wealth and distributions on political grounds, will be further stretched. Its effect on the underprivileged are likely to be disastrous.

Published in The Express Tribune, May 25th, 2016.