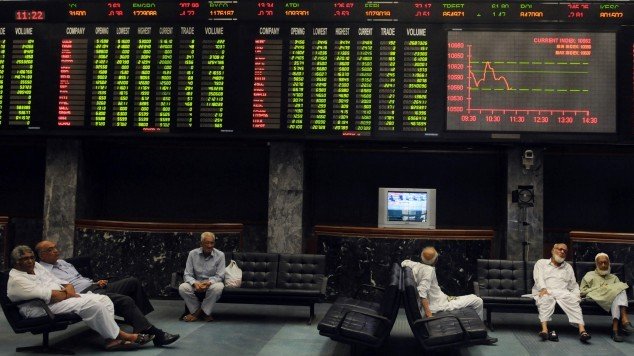 ---
KARACHI: A mixed trend prevailed at the Karachi stock market in the early half of the day after which all indices made their way up.

Key indices were down into negative zone in the first half of the day but gained some points in the second half to turn positive.

There was more optimism to prevail in the market when the KMI and KSE 30 indices made hefty gains. The KSE-100 Index, also showing a sluggish pace in the first half, climbed quickly by around one hundred points and closed at 10,560 on the board.

Top 3 companies were OGDC, Azgard Nine and Jahangir Siddiqi.

The All-Share Index closed with 60-point gain. Total exchange volume was 125 million.