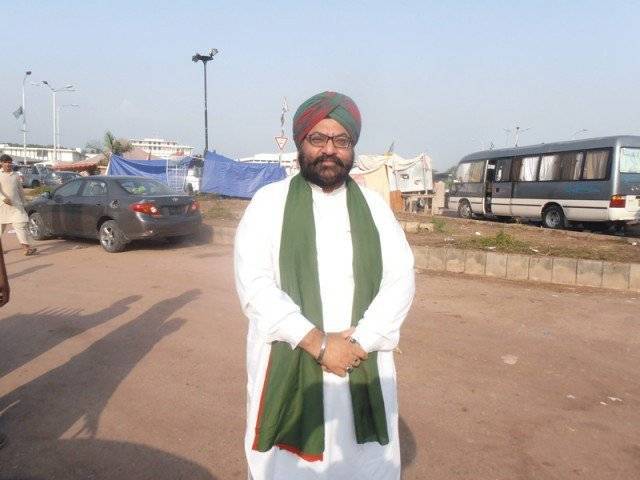 ---
PESHAWAR: Two of the six suspects held in connection with the murder of PTI minority MPA Sardar Soran Singh have confessed to his murder, police said on Thursday.

All six accused were presented before an anti-terrorism court (ATC) in Swabi after the lapse of a 10-day judicial remand in connection with Singh's murder.

"Two of the six accused, including Behroz and Alam Khan, have confessed to the murder of Sardar Soran Singh," DPO Buner Khalid Hamdani said while talking to media outside the court.

Not a separate entity : Son, LG councillors demand justice for Soran Singh

"This is a very healthy development from the point of view of our investigation. It connects all the dots regarding the role of all the people involved in the attack," the DPO claimed, adding the police successfully managed to collect forensic evidence and with the help of a public prosecutor the perpetrators of the attack will soon be brought to justice.

Behroz, a resident of Pacha Kalley (Singh's native town) was traced by his call record and he along with another accused Mukhtar were the hit men who carried out the attack for financial benefits, according to DIG Malakand Azad Khan.

Alam Khan on the other hand is a local leader of the ruling Pakistan Muslim League-Nawaz (PML-N) and the deputy Nazim of Shangla district.

Other suspects arrested in the case include PTI minority leader Baldev Kumar held from Swat, who arranged for the murder of Singh over political rivalry, said DIG Malakand. "Kumar wanted to contest elections but he could not secure a party ticket which created a dispute between Singh and himself and led him to hire paid assassins for the MPA's murder."

The tangled web: Third political figure implicated in Sardar Soran Singh's murder

Further, former Awami National Party (ANP) senator Amarjeet Malhotra has also been implicated in the murder investigation of the late MPA.

Singh was shot dead near his house on Friday, April 22 in Pacha Kalay area of Peer Baba, a historical town in the mountainous Buner region. Soon after Singh's murder, K-P Police had sprung into action and held the suspects within 48 hours.

Born in Peer Baba area of Buner district, Singh studied initially at local schools and ultimately graduated from Degree College Swarhi. He married an Indian national and had a son and a daughter from her. However, the couple went their separate ways later on. He married a Swat resident ten years ago and left behind a son and a daughter with her. Singh was a popular figure in the area and elected as district nazim on a Jamaat-e-Islami ticket. He ultimately joined the PTI and was a member of the party till his untimely death.
COMMENTS (1)
Comments are moderated and generally will be posted if they are on-topic and not abusive.
For more information, please see our Comments FAQ