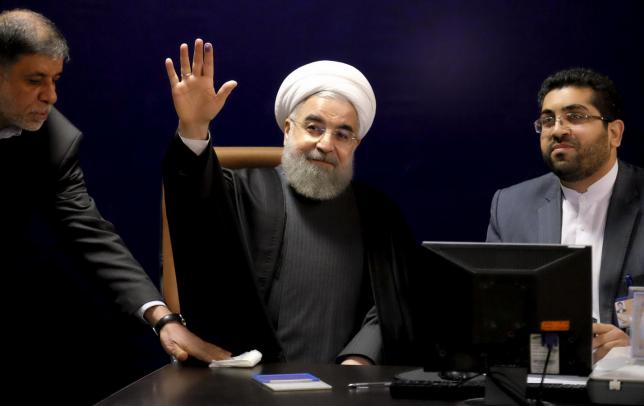 ---
TEHRAN: Reformist and moderate Iranian politicians allied with President Hassan Rowhani won a big victory in the second round of parliamentary elections and capped a remarkable comeback Saturday after years of isolation.

The outcome represents a significant realignment of competing factions in the Islamic Republic, with conservative MPs losing their dominance and being outnumbered for the first time since 2004.

It was also an implicit public vote of confidence in Rowhani, who won a landslide election victory in 2013 and went on to clinch a historic deal with world powers over Tehran's nuclear programme that lifted sanctions.

Official results also showed 17 women were elected – eight more than at present and the highest female representation since the country's revolution in 1979.

Almost a quarter of parliament's seats were at stake in run-offs Friday in what was a showdown between reformists and conservatives seeking to influence the country's future.

Although Iran's parliament has marginal powers – under the country's theocratic rule clerics can veto legislation – the result will help the government deliver economic reforms such as a new oil contracts law that could tempt foreign majors. It could also speed up social change demanded by reformists.

Their return as a major force is a shake up for hardliners in Tehran after an era of diplomatic clashes with the West over a nuclear programme that, before Rowhani, had left Iran under threat of military attack. Most lawmakers who opposed the landmark agreement struck last year after years of talks with Tehran's long-time foe the United States and other leading nations were rejected by voters.

That verdict should make Rowhani's job easier.

Iran does not have rigid party affiliations, making election outcomes notoriously opaque. Some candidates were backed by both camps and others stood as independents.

But of the 68 seats that were contested Friday, 38 went to the pro-Rowhani List of Hope coalition, 18 to conservatives and 12 to independents, according to final results published by the interior ministry.

That gives reformists 133 seats in the new 290-member parliament, 13 shy of a majority but more than their rivals' 125 MPs. Remaining seats went to independents and minorities who could hold the balance of power. 

Published in The Express Tribune, May 1st, 2016.